How to Make Download Button Work Well?
Question
I created a wonderful flip magazine and I want to show it on my website. And now I have difficult in making download button show on the toolbar and make it work well. Because I wanna attach a pictures manual to my readers to guide them get start reading my magazine in a right way. How to make it show and work well? Just show me.
Solution
It is sure that
A-PDF FlipBOOK Maker
allows users to enclose other file to download and share. Anyway, if you would like others to download the file on the flipbook then you have to make the download button show first. On one hand, it is quite easy to make the download button to show on the toolbar in minutes; on the other hand, you can enclose file such as online PDF, flip book, PPT etc. into the flash magazine. But you should notice that you need to get the online address of the file first and then upload the whole flash book online. Here are the steps to show you more details. Step1: Import PDF and Upload PDF online. First of all, download the software and run it and then click "Create New" to add new PDF file.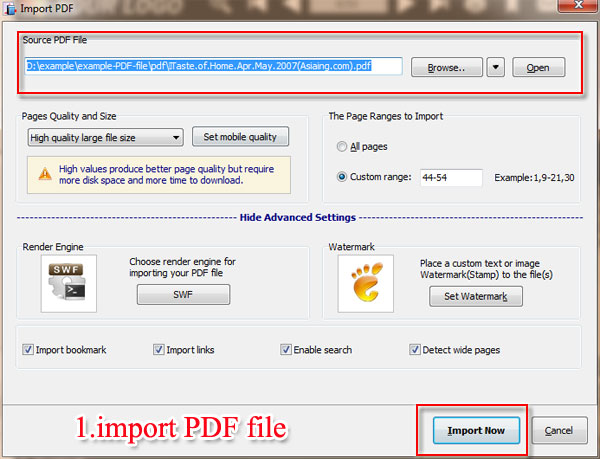 Step2: Make "Download" Button Show. Move to "Design Settings" and enter "download" on search box to get "Download Setting". Then select "Yes" from "Download Enable" to apply.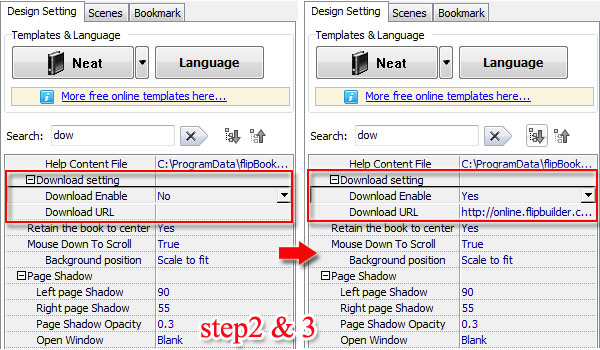 Step3: Attach Downloadable PDF. Before you attach the online address of PDF, you should upload the PDF file online in advanced. After that you need paste the Online PDF URL on "Download URL" option.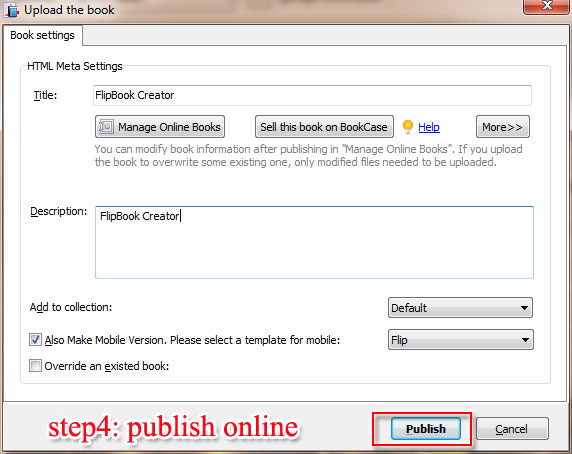 Step4: Publish and Download. Then it is turn to publish the flip book online. Next is to click the download button on the toolbar to check the PDF file.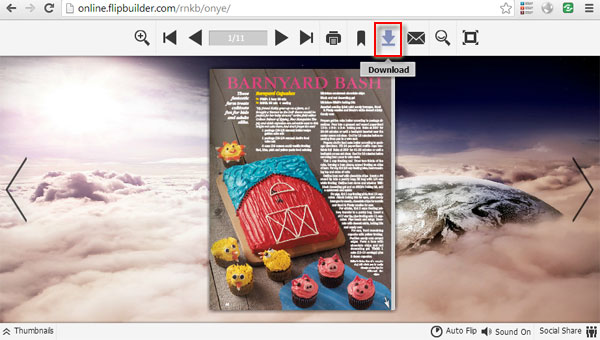 Related products
We always like improving our products based on your suggestions. Please send your feedback (or ask questions) to us in the contact page.