How to Make HTML5 Flipbook from Being Printed?
Question
Some time I want my readers to print page of flipbook, but sometimes not want to. So, how can I make the HTML5 flipbook disable print?
Solution
You can apply the "Print" feature in Flipping Book with
A-PDF Flip Book Maker
, you can also disable it. Here are some tricks for disable print with Flip HTML5
Step1:
Register A-PDF FlipBOOK Maker, downloads software, and then installs it in your computer
(You have to register first, otherwise can't output/upload flipbook)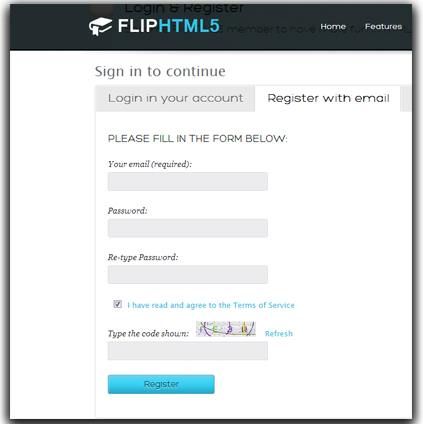 Step2:
Launch A-PDF FlipBOOK Maker, Login and then click "Create New" button to start a new flipbook project.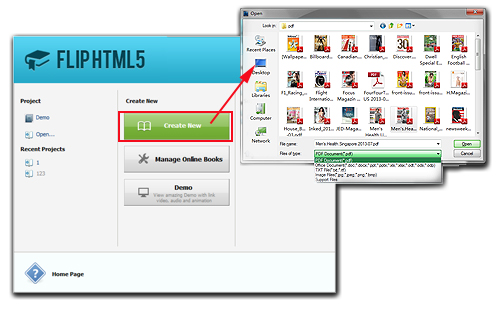 Step3:
Find Print button settings and hide it (Custom Settings -> Toolbar Settings -> Buttons -> Print Config -> Hide), you can also add print watermark to protect your pages.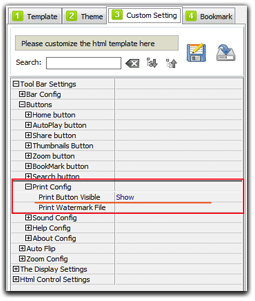 Step4:
Publish Flipbook to local or upload it on A-PDF FlipBOOK Maker Online server.

Related products
We always like improving our products based on your suggestions. Please send your feedback (or ask questions) to us in the contact page.