Flip Book Maker to Create HTML5 Publications Ready for Mobile Devices
As a publisher, you must realize that nowadays people tend to rely on their mobile devices. They read digital books or magazines, browse the Web, watch videos and far more on their smartphones or tablets. Actually, it is not a secret that the printing market is shrinking now, while the number of those who read digital publications is springing up. The digital publishing gets a surge in its popularity with its overwhelming advantages and benefits. Obliviously, it is a great way to publish a digital version optimized for mobile devices to reach mobile users and increase business.
Let FlipHTML5 help you do that! This stunning flip book maker provides a powerful solution to help you create awesome HTML5 publications which is ready for all the mobile devices. You readers can reach their favorite books directly on whatever mobile devices they use. Importantly, the interactive elements in your publications like video and audio can play perfectly, giving readers fantastic mobile reading experiences.
Here is a demo created by FlipHTML5 (http://static.fliphtml5.com/web/demo/hobbit/index.html).
Let your readers experience the full power of digital publications with FlipHTML5. Beautiful templates, vibrant colors, rich clip art, and sharp text can make reading a pleasure. Besides, the page flipping effect and flip sound, as well as book thickness and drop shadow will engage your readers with a realistic reading experience. One great thing about digital flipbooks is that they can look alive and vivid. You have ability to inject life to your flipbooks with links, slideshows, audio and videos etc.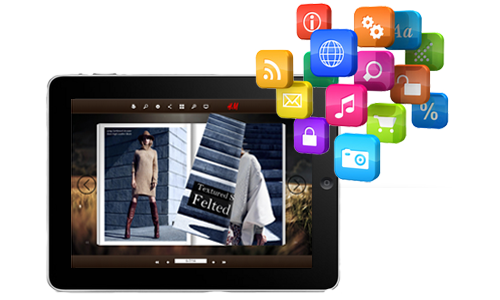 FlipHTML5 empowers you to rapidly output your flipbooks in HTML5 format. The HTML5 publications are ready for all the mobile platforms including iOS, Android and Win8, which means they can work seamlessly on iPads, iPhones, Android tablets and smartphones. Readers can feel free to read your flipbooks no matter at home, in their workplaces or in the street.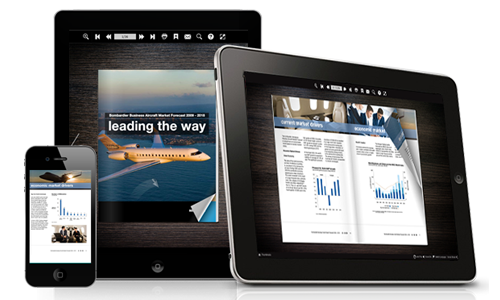 In addition, with FlipHTML5 Reader you even can let your readers to do offline reading. This free native iOS app allows readers to read flipbooks without Internet connection on iPad, iPhone and other iOS devices.