JPG to PDF (A-PDF Image to PDF) is an extremely simple and lightning-fast tool which allows you to batch convert JPG to PDF in minutes. JPG to PDF allows you to generate PDF files from Image files without our website. Moreover, you are able to create electronic books which can be posted on the Web in a very convenient and simple way. You can scan paper documents directly to image files and convert them to PDF.
Why JPG to PDF
Online images conversion to PDF
Quick conversion without the size limitation
Support most image formats
Support Rearrange scanned pages
Support Batch Processing of scanned file
Just drag and drop your JPG file in the box above, and you can start immediately to sort the files, try out some settings and then create the PDF files with the button at the bottom.
JPG to PDF supports most image formats. They can be listed as follows:
TIF/TIFF, multi-TIFF, JPG/JPEG, JPEG2000(.JP2, .J2K), PSD, PNG, BMP, WBMP, PCX, GIF, DCX, DIB, RLE, TGA, PBM, PGM, PPM, ICO, PCD, WMF, EMF, CUR etc.
With JPG to PDF, you can do the following things freely:
Rearrange, sort or delete page from the scanned pages you wish
Add new scanned pages to an existing TIFF file.
Batch Process scanned images before you convert them to PDF file: including Batch Cut scanned pages (Vertical or Horizontal); Batch De-Skew scanned file; Batch Crop and Rotate scanned images.
JPG to PDF provides you with multi-output modes. Therefore, you can:
Build to one PDF file.
Build to one PDF file and email.
Build to one PDF file and send to Ftp Server.
Build to multi-PDFs for each image.
Build to one PDF file and merge to an existing PDF.
Build selected images/scanned pages to one PDF file.
Build to multi-page TIFF files.
Also, you can control the output PDF size using four kinds of output modes:
High Quality Output: A-PDF Image to PDF creates PDF from images (Scanner) with high printing resolution.
Small File Size (Color): It will compress the images by resizing and reducing the JPEG quality for color images in output PDF.
Small File Size (Monochrome): It will convert images to monochrome (black and white only) and resize them to reduce the output PDF file size. The option is great for scanned text images.
Small File Size (Grayscale): The option is similar to Small File Size (Color) except the output PDF file will be grayscale.
| | | |
| --- | --- | --- |
| | | |
| only $35 | | Free download trial version |
See also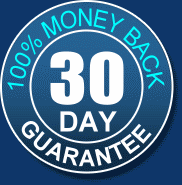 Requirement:
Windows 2000/XP/Vista/7