PDF Stamp (A-PDF Watermark) is an outstanding tool which allows governmental organizations, corporations and law firms to add page numbers, copyright notices, disclaimer statements, file names/numbers, Bates numbering, and more to existing PDF files. If your organization requires dynamic stamping or batch stamping of PDF files, check out PDF Stamp.
Why PDF Stamp
Bates numbering
Watermarking
Flexible page numbering options
Over 30 built-in variables
Automatic date and time stamping
PDF Stamp enables you to add stamps to every page in a document, or to specific page ranges or increments. Moreover, you can stamp copyright notices, disclaimers, or any other text in your choice of font, point size, opacity level, and color (RGB or Grayscale).
PDF Stamp is a professional PDF stamp creator or PDF watermark creator, which can help you stamp PDF with images, text, graphic lines and rectangles. With the help of this stamp creator, you can annotate your PDF with custom stamps.
PDF Stamp is a powerful and useful tool. With PDF Stamp, you are allowed to easily apply the following elements to your PDF files:
Company logos
Signatures
Charts
Page numbers
Date and time
Contact information
The fastest and easiest way to apply a stamp is from the Single Stamp menu item on the Acrobat Document menu.
Single stamping provides the basic features most users need to stamp text, including the ability to define the pages to be stamped, as well as the content, appearance, and position of the stamp.
In addition, with the help of PDF Stamp, you are able to do more dynamic stamping or batch stamping to the existing PDF files:
Create as many lines as you need in your text stamps with complete control over line breaks.
Use variables to stamp file and path name, document information, page numbers, Bates numbering, and the date and time in a variety of formats.
Specify a precise location for your stamps; layer them over or under existing text and graphics.
Stamp text as an outline font or as a transparent font so as not to interfere with the legibility of the page contents.
Stamp invisible text onto documents to create searchable content while preserving the look of scanned image documents.
Remove the last stamp you placed via the PDF Stamp menu.
| | | |
| --- | --- | --- |
| | | |
| only $35 | | Free download trial version |
See also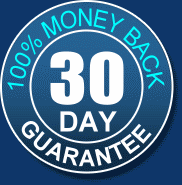 Requirement:
Windows 2000/XP/Vista/7