PDF Encryption (A-PDF Password Security) is an outstanding desktop tool that lets you change password security of existing Acrobat PDF files. It means that you can protect PDF files with 128 bit encryption, or remove existing password protection.
Why PDF Encryption
Encrypt PDF files.
Decrypt PDF files.
Change restrictions of PDF files.
Batch change properties of PDF files.
Add expiry time and data to PDF files.
Password pool.
Work with hot directories.
Modify metadata.
Enable/Disable expiry.
Save money.
PDF Encryption enables you to protect your PDF documents from unauthorized access with standard password security. You can also remove the standard password security from protected PDF files.
With PDF Encryption, you can set a PDF file to require a password to open, and restrict access. For example, to allow or not allow printing, copying content, changing the file, etc. Also, you can batch edit and modify your PDFs metadata, such as PDF Title, Subject, Author and Keywords.
In addition, you can do the following things freely with the help of PDF Encryption:
Set or remove expiration Time and Date on a PDF.
Specialize a password pool.
Set up a monitored directory.
Modify the metadata (properties).
Make the PDF expired in a certain date.
Here are the steps on how to Encrypt and Decrypt PDF file:
Choose Free PDF Tools > Encrypt and Decrypt.
Select a PDF file that you want to add password or change security options.
The Password and Security Options dialog box comes up.
Click "Encrypt As or Decrypt As" to have a new PDF file. The new file may be launched automatically if you have installed Adobe Reader.
Do experiment with the options available to see which best suit your needs. Click "Close" to finish.
PDF Encryption can provide you with reliable encryption methods to encrypt PDF files. PDF Encryption can prevent those who are not authorized from using the PDF document. You can make information secret from anyone not authorized to use it with the help of PDF Encryption.
| | | |
| --- | --- | --- |
| | | |
| only $27 | | Free download trial version |
See also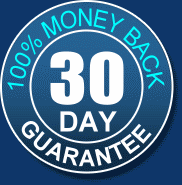 Requirement:
Windows 2000/XP/Vista/7