The most direct way to rearrange the pages in a PDF file is to pay hundreds of dollars for Adobe Acrobat extra service. Actually, there is a simple to use and economical solution for you to rearrange pages in a PDF/edit pages/merge pages. You do not need to do many things, just apply the powerful PDF Page Arranger to your computer. Why? PDF Page Arranger (A-PDF Page Master) is a powerful and effective PDF tool to modify and manage your PDF documents. With using this software, you can easily manage the order of PDF pages.
Why PDF Page Arranger?
You can manage and change the order of your PDF pages easily. Just three steps to rearrange the original order of your PDF pages: add file, define the order rule and output to PDF. We summarize the step-by-step tutorial as follow:
Step1: click file or directly drag and drop to open your PDF, you can also use a shortcut key to open: ctrl+o;
Step2: If you just need to rearrange some of the page of PDF, you can easily move up/download pages on PDF Page Arranger user-friendly interface; If you need to rearrange the pages in a specific order rules such as order by odd/even/manual, assemble pages can help you do that;
Step3: Save the settings and output to rearranged PDF.
Except for rearrange the order of PDF page, you can easily rotate PDF pages: turn landscape into a vertical screen or turn portrait into landscape. You may have some PDF files which have odd pages, for ensuring the beautiful, you would like to add some bank pages to make pages even. PDF Page Arranger allows you to insert blank pages to odd PDF files, one or more. You can use batch process feature to insert blank pages/delete pages/rotate pages for multiple PDF files.
| | | |
| --- | --- | --- |
| | | |
| only $35. | | Free download trial version |
See also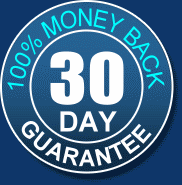 Requirement: Windows 2000/XP/Vista/7