A-PDF Explorer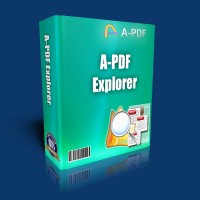 A-PDF Explorer is a simple, lightning-fast desktop utility program that lets you to easily manage, organize, filter (using several metadata fields like: Filename, file size, file date, Title, Subject, Author, Creator, Producer, Creation Date, Modification Date) and batch processing (add security, set initial view, extract text and image etc…) your large archive of PDF files.
If you need to process a large batch, or collection, of PDF files at once, then you will also find appropriate tools. For example, if you would like to apply standard security settings to a large number of existing PDF documents or search\filter using PDF properties at once, then you could achieve this by using A-PDF Explorer.
Typical usage scenarios
Many users who make extensive use of computers or electronic devices for work and leisure activities will no doubt have accumulated a large number of PDF (portable document format) files. These are also known as "Acrobat" files because of the huge popularity of the free Acrobat Reader released by Adobe.
Management of PDF files can become a problem when a collection of PDF files reaches hundreds or even thousands of documents. Very often the filename is completely uninformative and the files themselves may be scattered across many folders or disks.

In a situation like this, it is very difficult to find a specific document which may have been read a while ago. A-PDF Explorer was designed as a solution to many of the problems just mentioned. The program has been designed to allow for easy management and viewing of PDF files. The search\filter tools allow for easy access to information at a later time.
The complete set of A-PDF Explorer features includes
'Windows Explorer GUI like' tree view to display hierarchy of PDF files on your system
Extensive PDF search & filter options such as file name, file size, file dates, metadata (Title, Subject, Author, Creator, Producer, Creation Date, and Modification Date)
Index and filter PDF documents metadata
Ability to toggle view (Folder/Tree) of a drive's structure.
Batch add and edit metadata fields
Add pdf or folder favorites
Explort PDF Files information to CSV report
Text viewer and extractor
Raw images viewer\extractor
Batch tools to modify security
Batch set PDF open options
Select multiple PDF files for copying, moving, using windows controls
Instantly batch list metadata information that may have been stored in PDFs. See the hidden data you never knew existed in your documents:
Author
Creator
Producer
Title
Subject
Keywords
Save Money
A-PDF Explorer is a standalone program costing only $27. It does NOT require Adobe Acrobat Pro, which costs hundreds of dollars.
| | | |
| --- | --- | --- |
| | | |
| only $27. | | Free download trial version |
See also
Current version 3.2.0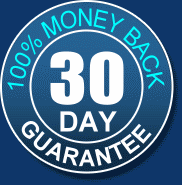 Requirement: Windows
2000/XP/Vista/7