Purchase
Order Online or Order Toll Free 1-877-353-7297
100% unconditional 30 Day Money Back Guarantee
FAQ:
---
What will happen after I place my order online?
After your order is processed, a registration code or URL download link will be sent to you via e-mail. Simply enter the registration code in the trial product you downloaded to unlock the full version.
How to order with Phone/Mail/Fax/Check?
If you are not comfortable ordering online with a credit card, you are welcome to choose an offline order option in the payment section of the order process. We accept mail, fax, wire, and PO (if applicable) ordering options in addition to ordering online. We also provide phone orders through our 24x7 order desk at 1-877-353-7297, or (952) 646-5331 for International Callers. Please note that all of the offline ordering options do have additional fees for processing.
To place an order by mail, fax, wire, and PO (when applicable), use the online form and then choose one of these payment options found in the Payment Method section of the form. Once submitted online, the appropriate information will be provided to you in your web browser to send your payment to us off line.
Can I use Paypal?
Yes, you can order with Paypal as easily as with a credit card. Or you can use our email address: pay

a-pdf.com
Can I get the moeny back if I am not satisfied?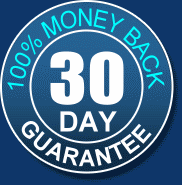 We want you to be 100% satisfied, so we offer an unconditional 30 Day Money Back Guarantee.
What is your upgrade policy?
FREE!
All of our product is free to upgrade. Just download the last version at the web page, your license code will be available for ever!
How can I find my lost license key? How can I get the invoice of my order?
You can pull up a copy of your order by entering your email address. After you find your order, you may view its status, view details of your order (including the license key), and obtain the invoice. Click here to look up the order »
How do I get a free license?
You can get a free license of our products using one of the methods below:
Translate A-PDF Merger into your language. More detail »
With the TrialPay program, you can get a fully-licensed version of A-PDF Restrictions Remover free. More detail »
Questions about ordering? Please contact us.


We use MyCommerce, a trusted name in Software delivery, e-commerce and web-based services. Click here to learn more.