Add Animated Plug-in to Flipping Page Book
Question
Imagine that you are making a flipping report in FlipBook Maker,you have made some academic conclusions. As we all know, no matter which kind of academic area, there might be lots of professional BBS or news websites which you can make them into the content of animated flipping plug-in banner in flippage book to let readers get more info.
Solution
When you want to make a flipping banner to be shown in your flipping page book, you should at first finish your PDF file and import the PDF to the A-PDF FlipBook Maker;
Then Show the "Plugin Setting Panel" by View option;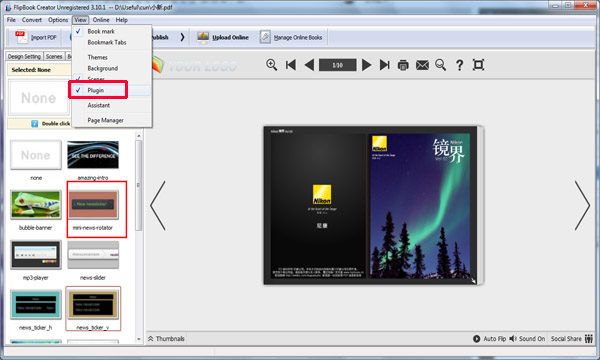 After that, you can choose news, image, sound or video plug-in to insert to the flipping page book, and paste the links or import the sound and videos to as the content of the flipping page book.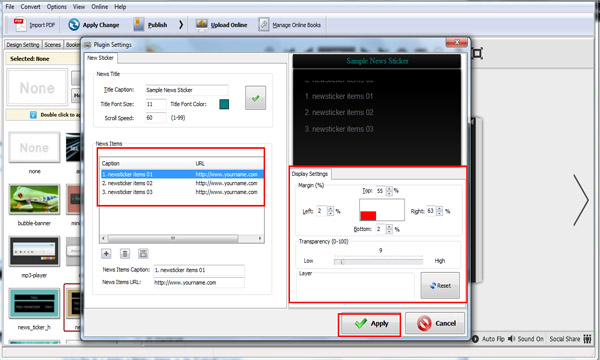 At last, you can output the flipping page book with such embedded plug-in.
Related products
A-PDF Size Splitter - Split any Acrobat PDF file or group of files into smaller-sized pdf files
A-PDF Page Master - Manage and organize PDF document pages, including edit, arrange, merge, extract etc.
We always like improving our products based on your suggestions. Please send your feedback (or ask questions) to us in the contact page.