Auto play flip book publications on CD for delivery easily
Question
I am an editor, what I need to do is writing textbooks for school. Recently I use Adobe PDF tool to set up and produce the print read-only PDF file. And now I would need to convert the PDF file into an ebook with page turning effect. I have used different flip book software. Eventually I think your software is best for me. Now I would like to place flipbook on a CD drive and have the end user (both PC and Mac) play it back as designed-self running. What should I do?
Solution
Thanks for your support for our software.
A-PDF Flip Book Maker
provides multiple output formats for you to make online or offline flipbook. If you want to distribute your book with CD/DVD and play it automatically, you should choose the "Burn to CD" option to output your flipbook. The below tutorial will tell you the detail steps. Step1: Put the CD/DVD to your computer; Step2: Launch A-PDF Flip Book Maker software to create a new project;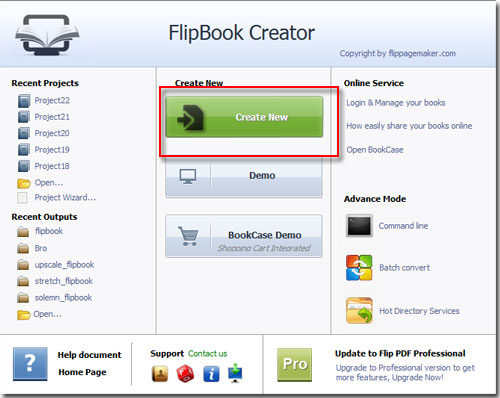 Step3: Open and import your PDF file, enter into template interface, choose other pre-designed templates and themes; Step4: Click "Publish" button, check the option: "Burn to CD" and "Make it automatically play the flipbook in CD", write DISC title and then click "Convert" button to publish your flipbook to CD/DVD.
Related products
We always like improving our products based on your suggestions. Please send your feedback (or ask questions) to us in the contact page.