Can I add label prefix before page number with A-PDF Number Pro?
Question
Hey, I have to say A-PDF Number Pro is really easy to use. It helps me a lot to number my large file. Anyway, I want to know whether I can add label prefix before page number.
Solution
There is no doubt that inserting number for every page is heavy work and it will cost much time. A-PDF Number Pro is a professional page number tool to add page number for PDF page with ease. Additionally,
A-PDF Number Pro
allows users to customize the page number settings such as font, color, margins with ease. What's more, the label prefix before page number can be added by A-PDF Number Pro as well. Now check the steps to add label prefix as follow: Step1: Add Files Click "Add file" icon or "Add Folder" to add PDF file or PDF folder with ease. In this section, you are able to move PDF file up and down and delete the PDF file simply.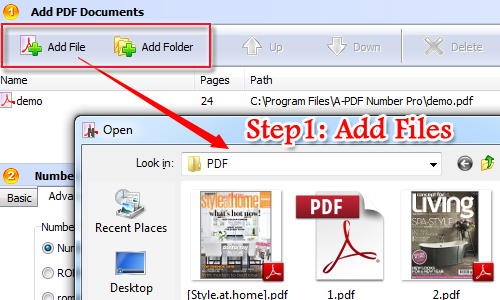 Step2: Select Add Label Then move to advanced setting for PDF file. Go to left corner and then you will see add label option. And then tick the checkbox of add label and enter the label prefix quickly.
Step3: Numbering PDF Then you can prepare to number the PDF pages as long as you finish adding label settings. If you don't want to recover your original files, do remember to select "Numbering and save as".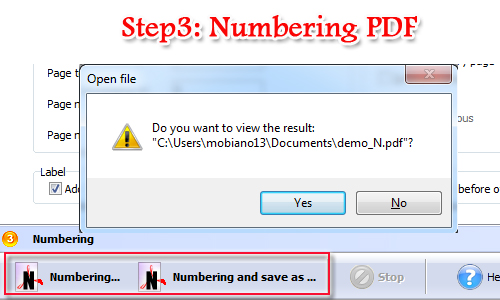 Related products
We always like improving our products based on your suggestions. Please send your feedback (or ask questions) to us in the contact page.