Can I change the text opacity of page number with A-PDF Number Pro?
Question
I got a PDF file with hundreds of pages. And now I would like to add page number to PDF file. I have a try A-PDF Number Pro, everything goes well now. But I think if I can change the text opacity will be better.
Solution
PDF Number Pro is a user-friendly PDF tool for adding page number for PDF files. With A-PDF Number Pro, on one hand, it allows users to import multiple PDF files and PDF folder with ease; on the other hand, users can customize the text properties, margin, format and position of page number in PDF file. What's more, A-PDF Number Pro allows users to change text opacity of page number with ease. Now let's continue to learn to change text opacity of page number in PDF file.
Step1: Add PDF Files
First of all, open A-PDF Number Pro and then click "Add File" to import PDF files or PDF folder with ease. Anyway, you can move the selected PDF file up and down as well as remove it based on your actual needs.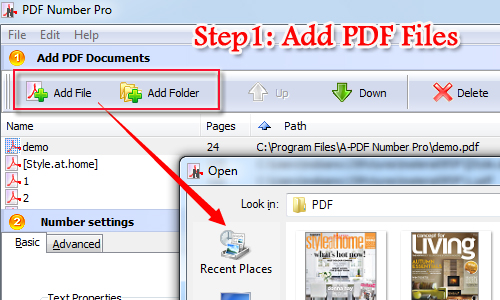 Step2: Customize Basic Setting of Page Number
Anyway, in this section you can continue to customize text font, size, color and style. With A-PDF Page Number Pro allows users to custom margins and page format easily. In addition, you can change the page number position freely.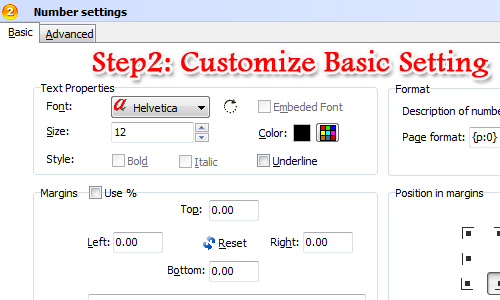 Step3: Change Text Opacity
Move to advance settings, move to text effect option. And then you are able to change the text opacity into the number you need. By the way, the rotation of page number can be changed as well.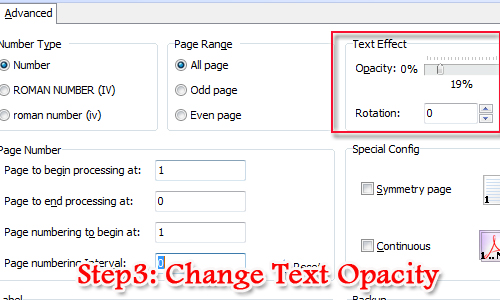 Step4: Numbering PDF Files
Then let's move to the last step. That's numbering the PDF with A-PDF Page Number Pro. Once it finishes, you can start to view your PDF file with page number.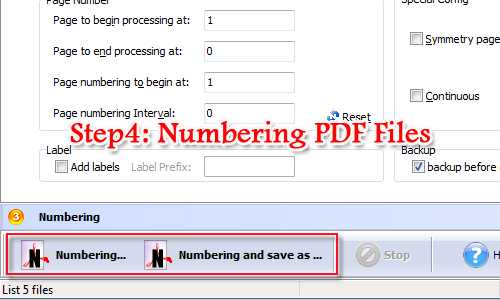 Related products
A-PDF Rename - batch rename multiple PDF document based on content, metadata and file attributes(Size, Datetime) within PDF files. You can batch change or update multiple PDF files metadata (title, creator, producer, author, subject and keywords) as well as
A-PDF N-up Page - batch make creating N-up (2-up, 4-up) imposed PDF files
A-PDF Page Master - Manage and organize PDF document pages, including edit, arrange, merge, extract etc.
We always like improving our products based on your suggestions. Please send your feedback (or ask questions) to us in the contact page.