Could I add a download button in HTML5 Flipbook?
Question
Sometimes when you readers want download the beauty flipbook which their find in your website, how to your solve this problem? Download the all website or just remember the web address? Lucky, you are here, in the topic we'll introduce you convenient way for you to create downloadable flipbook. Readers can download flipbook directly by click the download button.
Solution
To add download button on your flipbook, the only tool is
A-PDF Flip Book Maker
A-PDF Flip Book Maker is the most functional flipbook maker in the world. Users can use it to convert their PDF, Image or even Office document into flipbook with various functions applied. Function buttons like, home button, AutoPlay button, Share Button, Search button, Zoom Button and Download Button. Follow below steps to add download button: Step1: Register and Create New Project. Register A-PDF Flip Book Maker first, run A-PDF Flip Book Maker to create new flipbook project, and then import files (PDF, Image, Office include);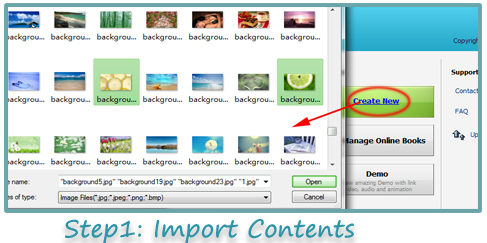 Step2: Choose template and set Download Settings. Choose template and themes for your HTML5 flipbook and then find Download Settings, select "show" option and add download URL (Custom Setting -> Buttons -> Download Buttons -> show).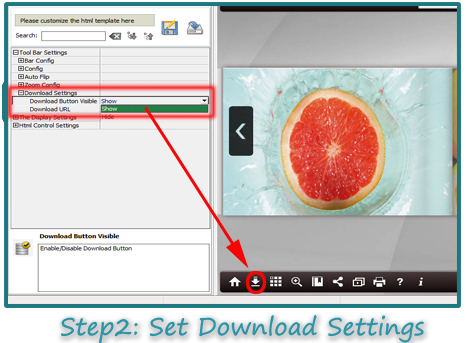 Step3: Publish. Publish flipbook to local or upload it on A-PDF Flip Book Maker Online server. Then you readers can click download button to download flipbook from internet directly.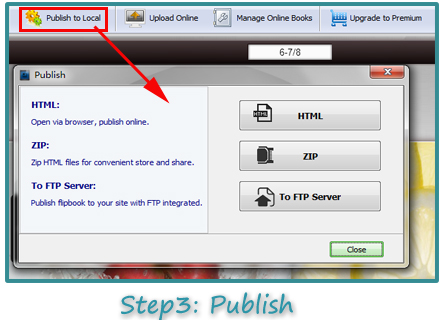 Related products
We always like improving our products based on your suggestions. Please send your feedback (or ask questions) to us in the contact page.