Enable search Right to left Page Flip Book
Question
I have just made a Hebrew Flipbook which is read from right to left. Can I search words in the RTL flipbook document? This Flipbook has many pages that if readers want to find the specific words, it will be difficult. I hope the book can be searched so they donot need to flip through every single page to find what they are looking for.
Solution
A-PDF Flip Book Maker
(
free download here
) provides the powerful search function, which friendly lead readers directly find their wanted content by inputting keywords. It works well for all books, of course also include RTL Flipbook document. Now look at the below detail steps to implement this function: Step1: Launch A-PDF FlipBook Maker program to click the "Create New" button; Step2: Open your PDF file to import (before clicking on "Import Now" button, you should also check the "Enable Search" option), enter into template interface, choose a template & theme here;

Step3: Search . Enable show search button (Tool Bar Settings->Search) . Set the highlight color and lease search characters . Click "Apply Change" to try the search function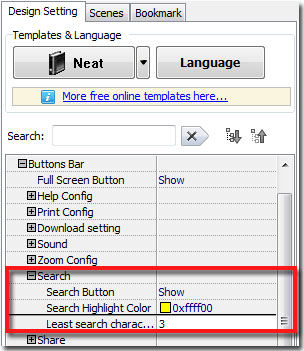 Screenshot: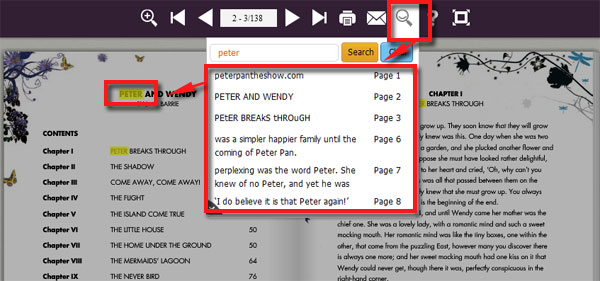 Related products
A-PDF Image Converter Pro - Batch convert your image files to other formats for putting on the web, emailing to friends, or displaying on your mobile phone
We always like improving our products based on your suggestions. Please send your feedback (or ask questions) to us in the contact page.