How can I convert a color PDF to a black and white pdf by using A-PDF to Black?
Question
I heard that A-PDF to Black can convert a color PDF to black and white. Is it easy to use? And how can I do that?
Solution
Firstly, A-PDF to Black could not be easier to convert a color PDF to a black and white one. It not only can reduce your PDF file size, but also allows you to choose the dithering and backup file. All process are within a minutes. Let me show you in details.
Step 1: add the color PDF files. You can add a single PDF or several PDF files.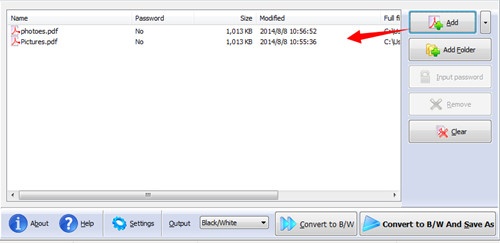 Step 2: Click the button "Settings" and then customize your output PDF.
You can have a preview of the effect. And three dithering methods are provided for you. They are threshold, grayscale and ordered. Also you can choose to convert image only.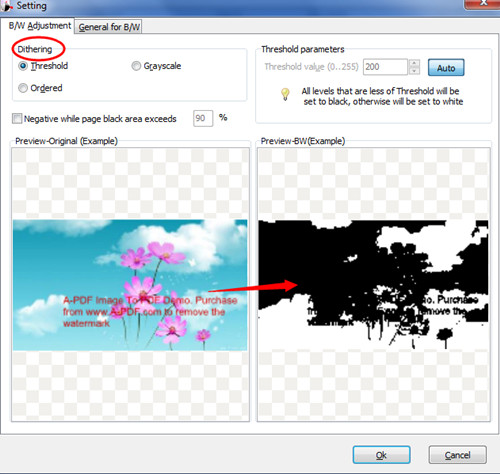 Step 3: convert.
You have two options: Convert to B/W and Convert to B/W And Save As.

Related products
We always like improving our products based on your suggestions. Please send your feedback (or ask questions) to us in the contact page.