How can I convert images to PDF and email it as attachment to others with A-PDF Image to PDF?
Question
I would like to convert multiple images into single PDF so that I can make it as attachment when I send email to my friends. Is there a simple to make it work? How to convert images to PDF by A-PDF Image to PDF easily?
Solution
Sometimes, we may need to convert images to PDF for store convenient and protect from damage when we send email. A-PDF Image to PDF is an easy-to-use PDF tool to convert images to PDF with ease. With A-PDF Image to PDF, users can convert images such as .tif, .gif, .jpg, .pcx, .bmp, .jco format into stable PDF file with several easy steps. And then you can start to send images PDF as attachment. By the way, when you are converting images to PDF, you are able to edit the images by changing brightness, crop, rotate and more with A-PDF Image to PDF easily. Now just follow our steps to learn to convert images to PDF with ease.
Step1: Import Images and Scanned Paper
Click Add images button and then import multiple PDF files from your local. And then right click the mouse, you can remove and change the images order with ease. Anyway, the images list can be exported as well.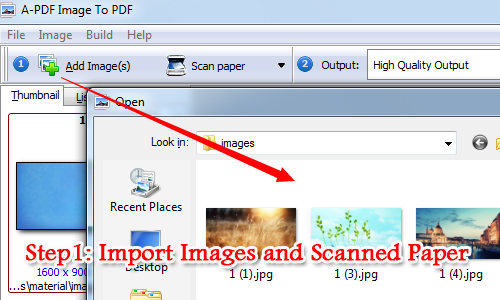 Step2: Customize Image and PDF Settings
Once you import images, then you can get start to edit the images like images horizon, image rotate, image crop, image brightness and turn into grey and so on. What's more, you can customize the PDF settings as well. For example, PDF settings, PDF additions and input or output settings of PDF file.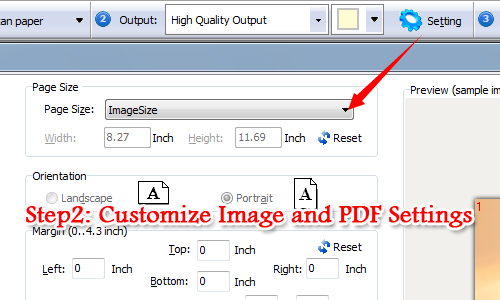 Step3: Save as PDF File
It is time to build PDF for the images as long as you finish customizing image and PDF settings. Just click "Build PDF", once it is done, you are able to view the images as PDF file now.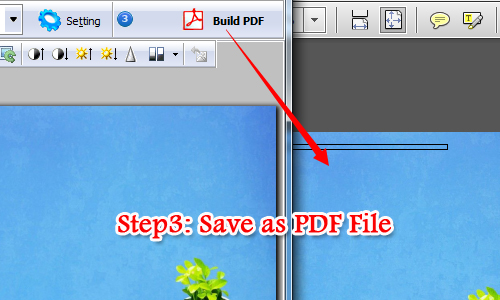 Related products
We always like improving our products based on your suggestions. Please send your feedback (or ask questions) to us in the contact page.