How can I cut, copy or paste PDF pages in seconds?
Question
I want to cut, copy and paste the pages in the PDF file so I can rearrange the page order very quickly instead of moving up and down. Do you have any suggestion on this and how to do this with ease?
Solution
You can try A-PDF Page Master. This small PDF page editor software lets you cut, copy and paste any page or a range of pages within the PDF file very easily and quickly. This program is very helpful for rearranging page order and duplicating content for special use. And you can follow below steps:
Step 1: Open PDF File
Start A-PDF Page Master, click "Open" to browse your local files and open the PDF you want to modify.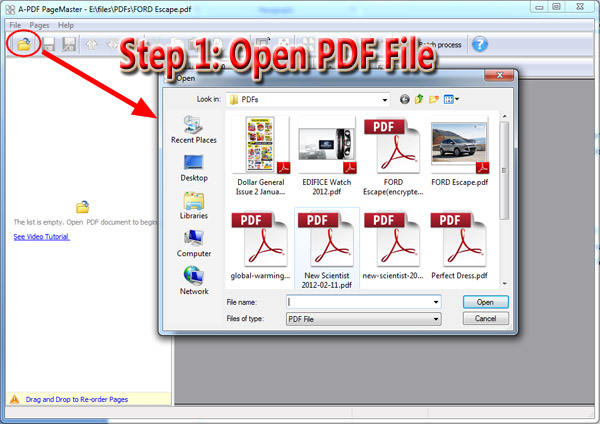 Step 2: Cut or Copy Pages
Select a page or multiple pages and then click "Cut" or "Copy" button to get the page(s) to the clipboard.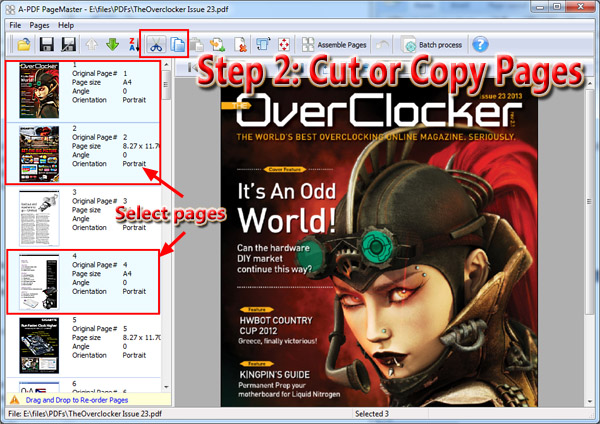 Step 3: Paste Pages
After you cut or copy the pages, the "Paste" button will be activated, then click on the page you want to paste the pages. And once you click the "Paste" button, the selected pages will be pasted next to the page you clicked on before.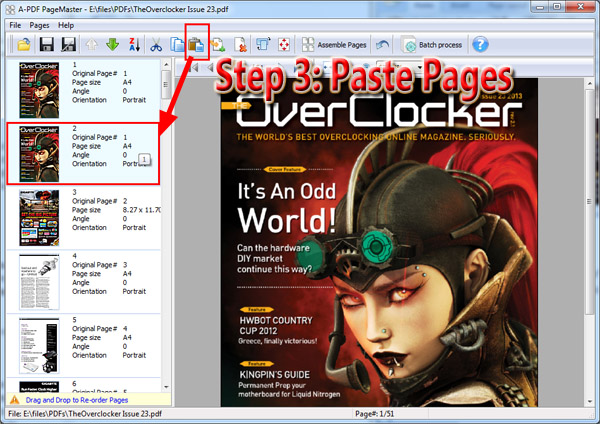 Step 4: Save New PDF
Click "Save" or "Save as" button to save the new PDF file.
Related products
We always like improving our products based on your suggestions. Please send your feedback (or ask questions) to us in the contact page.