How can I reorder PDF page manually while using A-PDF Page Master?
Question
Last weekend, I tried A-PDF Page Master to edit the page. It does help me in setting the paper work. But I am still in a puzzle that I can not find the symbol to change the page order. How can I reorder PDF page manually with A-PDF Page Master?
Solution
I totally understand your felling. Just as you mentioned, A-PDF Page Master is extremely helpful in dealing with the modification and organization of your PDF files pages. And it does support the operation of changing paper order. It is not on show with a symbol. But you can notice that there is a line with Drag and Drop to Reorder Pages in the lower left side. Therefore, you can manually drag and drop to change the paper order.
Step 1: add your PDF;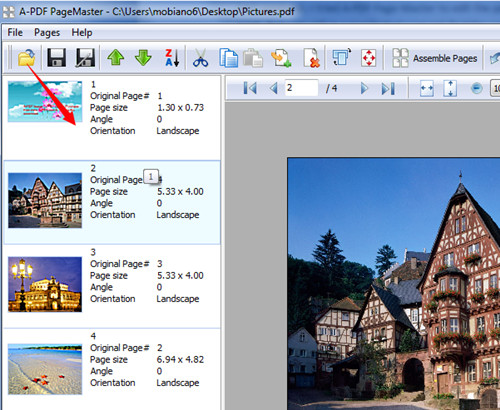 Step 2: drag and drop to reorder;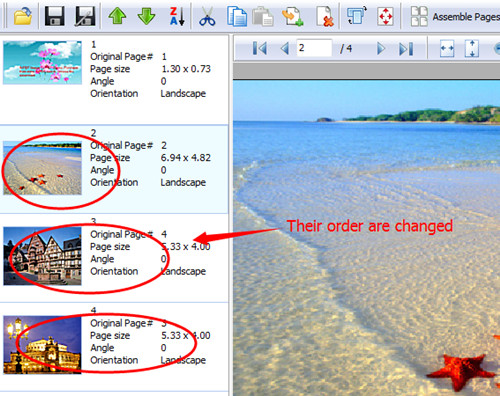 Step 3: Save the change.
Click the button "Save" or "Save as…" Then you will have a new PDF file.

Related products
A-PDF Merger - Combine two or more image files or Acrobat PDF files into a single PDF document
A-PDF Split - Split any Acrobat PDF file into separate pdf files base on page, bookmark and more
We always like improving our products based on your suggestions. Please send your feedback (or ask questions) to us in the contact page.