How can I scan paper document and split them into small PDF files?
Question
I have a pile of paper document that I want to scan into digital edition, but the document is composed of a large number of pages, so I want to split the document into multiple small pieces after scanning it into PDF file. Do you have any software that can help me with this? And how to scan and split?
Solution
You can try A-PDF Scan and Split. A-PDF Scan and Split is a versatile utility that works perfectly with different scanners such as HP scanner. And as soon as you scan the paper document into PDF file, this software will help you split the scanned PDF file into separate PDFs based on multiple methods: 1) Split by Barcode page; 2) Split by Blank page; 3) Split by every N pages. And below I will show you how to scan and split paper document into small PDF files.
Step 1: Select Scan and Split Mode
After you start A-PDF Scan and Split, select "Scan and Split", and then click "Next".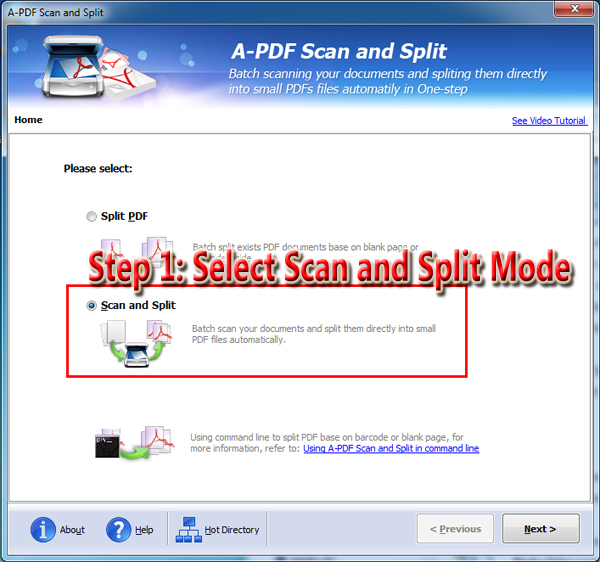 Step 2: Select Split Method
In the next screen, you can select a Split method to split the scanned file: by barcode, by blank page and by every N pages. And click "Next".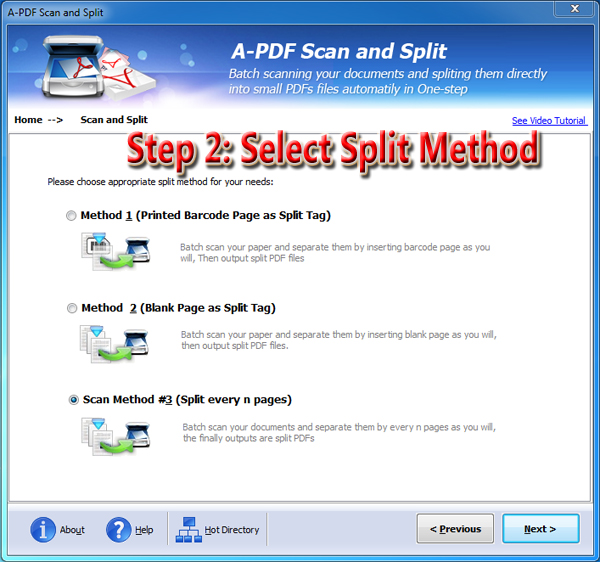 Step 3: Scan & Split
1) Define Split Method settings;
2) Select a scanner and define output quality setting;
3) Define output settings: choose output path, select name pattern for split PDFs and select where to save the separator page.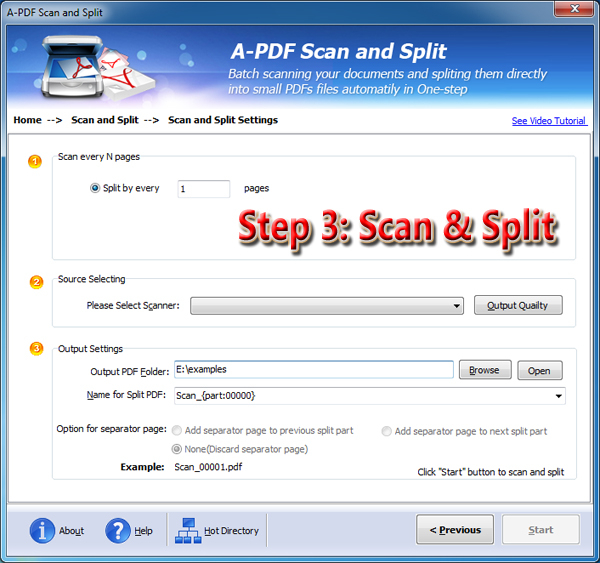 At last, click the "Start" button to start scanning and splitting.
Related products
We always like improving our products based on your suggestions. Please send your feedback (or ask questions) to us in the contact page.