How can I share my online digital publication with iPad users?
Question
If I create a digital publication with using A-PDF FlipBook Creator, how can I share and publish it to iPad users? I do not understand programming, so please tell me the simple solution to make it true.
Solution
With using A-PDF FlipBook Creator, you can not only create digital publication with page flipping effect, but also create a Book URL for sharing with iPad users. While iPad users open the book URL on their safari or other Browsers, they can directly browse the amazing online digital publication slide one page by one page. Actually, the Book URL can be view on all devices, including PC/Mac/iPad/iPhone/iPad/Android devices. Now the below article will show you the simple solution for how to share your online publication with iPad users.
Step1: Use A-PDF FlipBook Creator to open your publication which saves as PDF format;
Step2: After importing PDF, you can preview the page flipping effect for your publication in the template setting interface;
Step3: Design with background image or music or movie;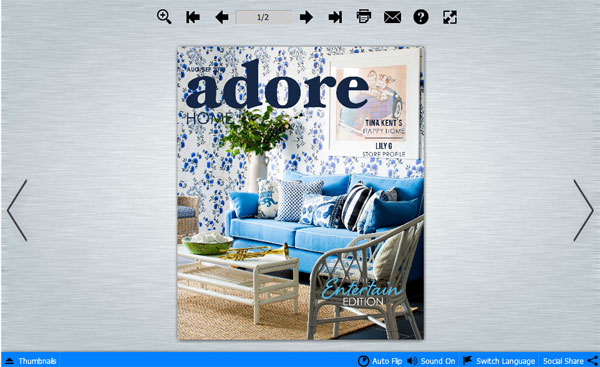 Step4: Upload to online, create book URL and then share the book URL to iPad users.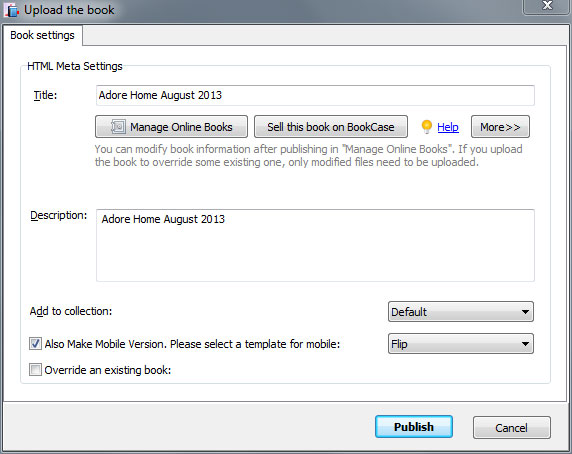 Related products
We always like improving our products based on your suggestions. Please send your feedback (or ask questions) to us in the contact page.