How can I split a password protected PDF file by using A-PDF Content Splitter?
Question
A-PDF Content Splitter is an amazing application that helps me a lot in splitting composite PDF documents, especially invoice into separate files by keyword. But recently I had a question: if my PDF files are password-protected, can I use A-PDF Content Splitter to split as usual?
Solution
Thanks for your question.A-PDF Content Splitter can still on work with the password-protected PDF files. A-PDF Content Splitter is a unique program that helps you split PDF files into smaller PDF based on the location and text information. You can use it to split a PDF file into individual sections based on keywords.
If you want to split a password-protected PDF file, the most important part is that you must know the password of the PDF. Then you need an additional operation when you select a rule for splitting. The following comes with the step-by step tutorial:
1. Add the PDF;

2. Input the password: click on the left side of the mouse, and then chose "input password";

3. Select a rule;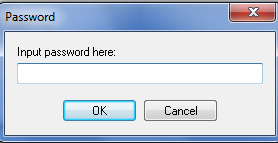 4. Set the rule: you can define the splitting rule by yourselves and add two flexible type tag-split tag and macro tag;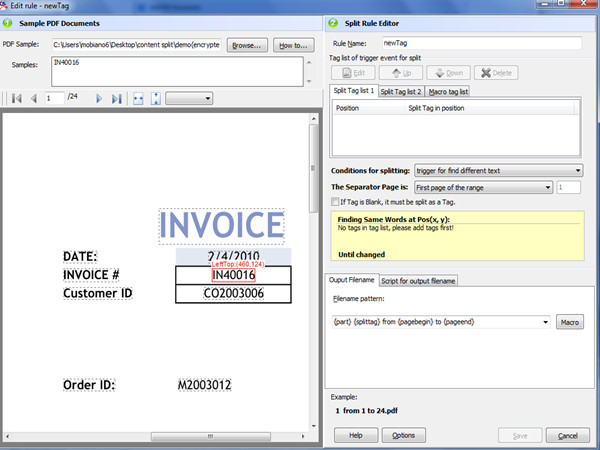 5. Select output directory;

6. Split and save;

Related products
A-PDF Split - Split any Acrobat PDF file into separate pdf files base on page, bookmark and more
A-PDF Size Splitter - Split any Acrobat PDF file or group of files into smaller-sized pdf files
We always like improving our products based on your suggestions. Please send your feedback (or ask questions) to us in the contact page.