How to add a brand logo to flipbook to increase the brand awareness by using A-PDF Flip Book Maker
Question
I wonder how to add my own logo to flipbook. If I can add a brand logo to my flipbook, everyone reading the books can be aware of my Brand. Please tell me in details.
Solution
It is easy to add a brand logo to flipbook with A-PDF Flip Book. A-PDF Flip Book Maker is professional software for you to create satisfied flipbook. You are allowed to add your own logo to distinguish yourselves. Also, you can add bookmark, security, background music and so on.
Firstly, you must make preparation for your PDF and logo. Then launch A-PDF Flip Book maker, and import your PDF.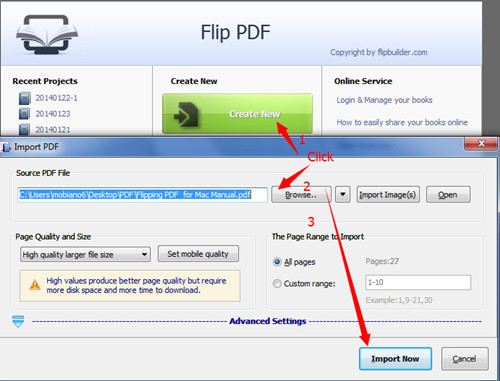 Then you design settings, including template, scenes, and language. After that, you expand the items of tool bar setting. Find the title of the book logo, and open your logo.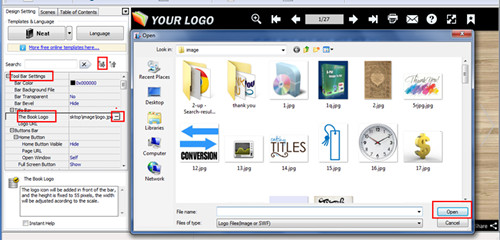 When you finish all above, click the button "Apply Change" and you can have a preview of your flipbook.
Finally, click the button "Publish" and output your flipbook.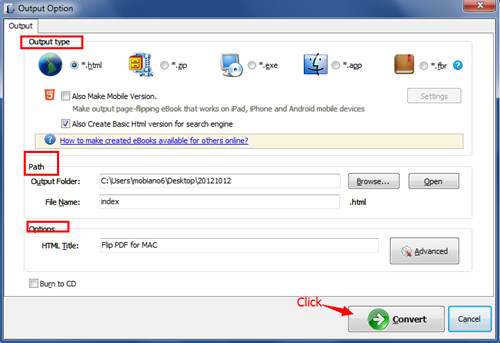 Related products
A-PDF Merger - Combine two or more image files or Acrobat PDF files into a single PDF document
A-PDF Split - Split any Acrobat PDF file into separate pdf files base on page, bookmark and more
We always like improving our products based on your suggestions. Please send your feedback (or ask questions) to us in the contact page.