How to Automatically Get Watermark for Flash
Question
I do not like to import the watermark time and time again, will the FlipBook Maker remember my settings on watermark importation? I have made an Image to as the watermark already because I have seen the introduction, how can the watermark be a permanent setting in importation?
Solution
Thanks for your supporting! And I am glad you have made the watermark by yourself, technically Image are supported to import as the unique watermark in Flash book you are converting in A-PDF FlipBook Maker.
First you can choose the PDF and go to the advanced settings in importation interface;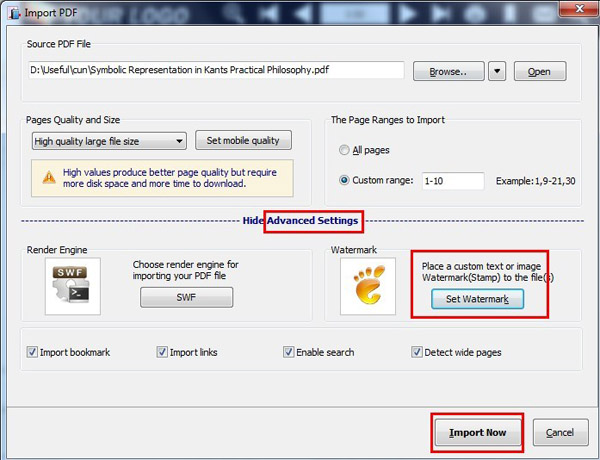 Press Set watermark button and there you can import your watermark of Image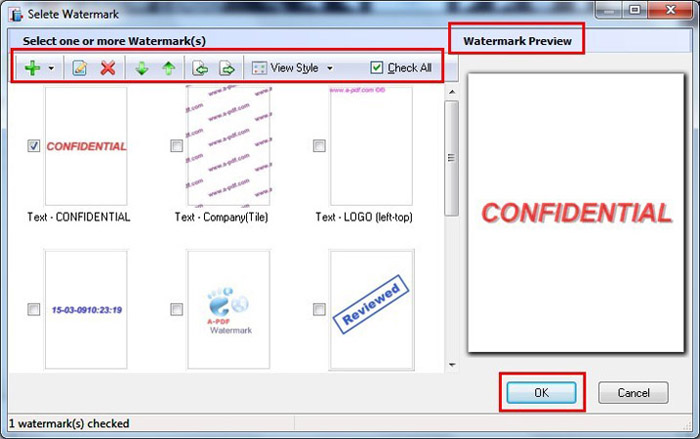 For other users they can also choose the default watermark to Flipping flash;
Alter operation in importation interface, you can click ok to exit watermark setting and then import the PDF as you usually do;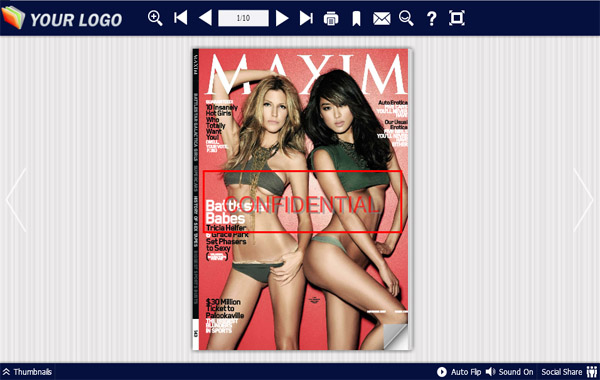 The picture above is the screenshot of flipping Flash with a default watermark;
You can do another importation, the A-PDF will remember your settings on watermark, if you like it will be a permanent setting;
Related products
A-PDF Watermark - Add image and text watermarks to a batch of Acrobat PDF documents
A-PDF Explorer - Manage, organize and filter PDF files, batch process on PDFs as add security, set initial view, extract text and image etc.
We always like improving our products based on your suggestions. Please send your feedback (or ask questions) to us in the contact page.