How to batch create N-up (2-up, 4-up) imposed PDF files by using A-PDF N-up Page?
Question
I want to batch create 2-up imposed PDF files. Is there any way for me to do it with ease?
Solution
With A-PDF N-up Page, you are able to batch create N-up (2-up, 4-up) imposed PDF files as easy as drag-and-drop. You can rearrange PDF pages onto larger (or custom size) sheets to make books, booklets, or special arrangements.
Just follow the steps listed below:
Step 1: Click the "Add File" button to add PDF documents.
Step 2: Click the "N-UP Page Settings" tab to choose the N-up Page method. You can customize the mode, page layout and split. Moreover, you can click the "Extend page settings" to set the units, margin, OMR mark and barcode.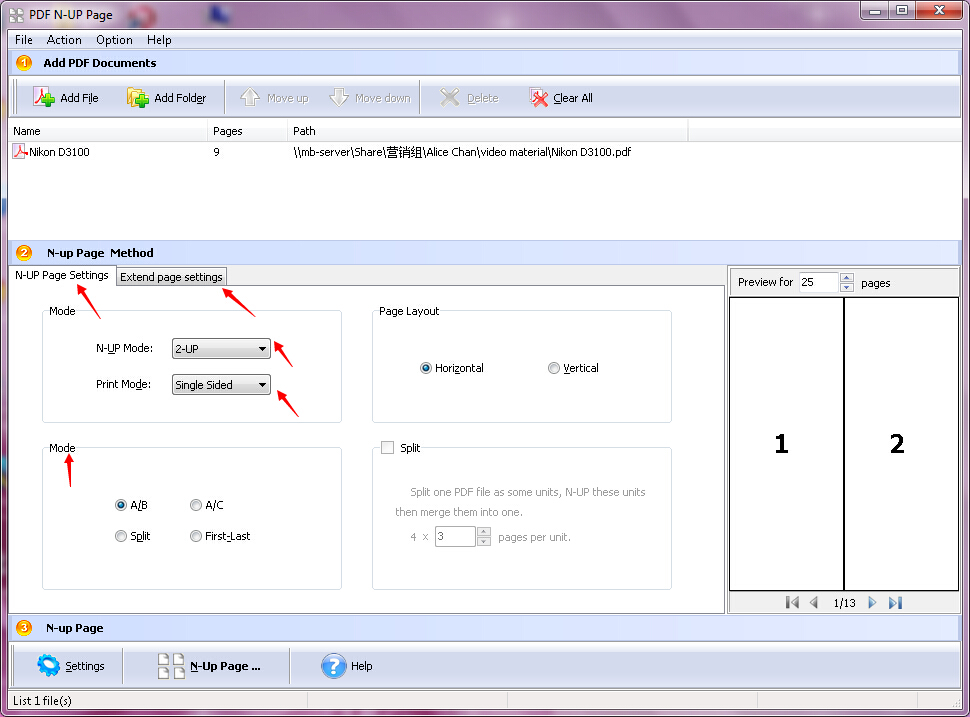 Step 3: Click the "N-UP Page…" tab to save the imposed PDF file. You need to fill the file name and then click the "Save" button.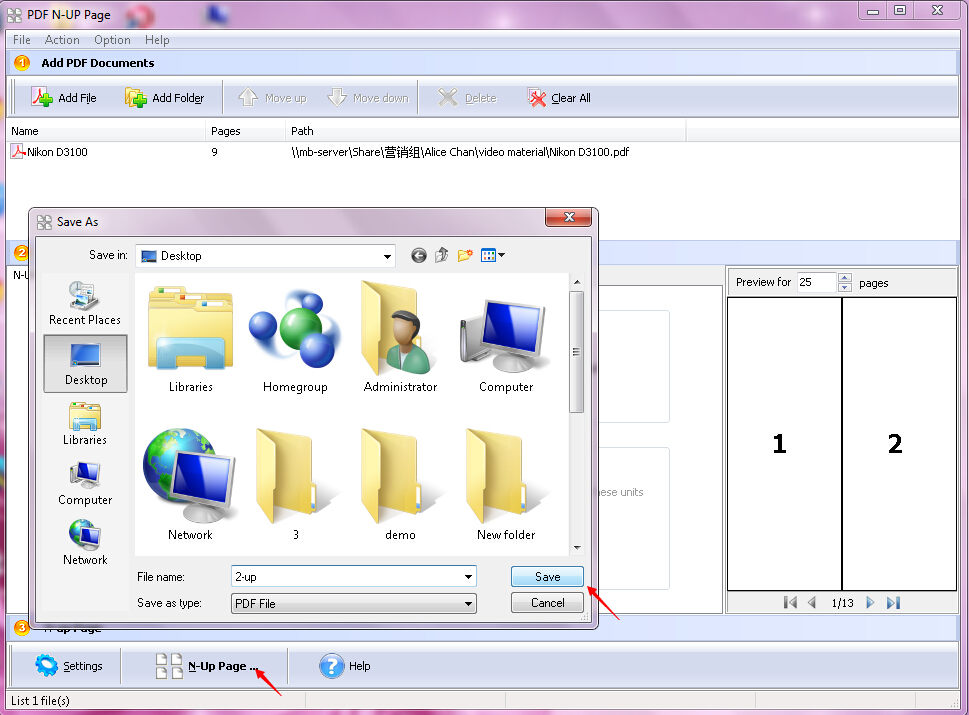 Step 4: Click the "Yes" or "No" button as the "Open file" tab pops up.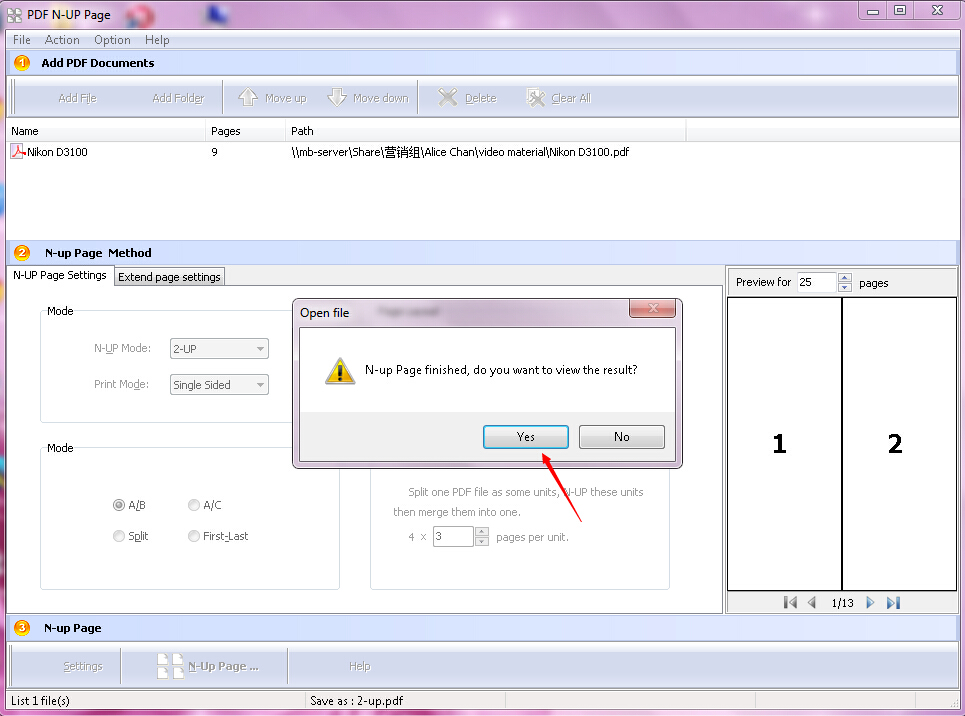 Related products
A-PDF Page Cut - break PDF document Pages into smaller pages
A-PDF Page Crop - crop or removes the white margins (space) of PDF pages
A-PDF Page Master - Manage and organize PDF document pages, including edit, arrange, merge, extract etc.
We always like improving our products based on your suggestions. Please send your feedback (or ask questions) to us in the contact page.