How to capture screenshots and merge to a PDF file by using A-PDF Merger?
Question
I want to capture what I see and then merge it to my PDF file. It means that I want to capture screenshots and merge them to my PDF file. Is there any tool which enables me to do it with ease?
Solution
With A-PDF Merger, you are able to capture screen shots and then merge them to your PDF file in minutes.
Just do as the steps listed below:
Step 1: Launch the program and click the "Add" button to add your PDF file.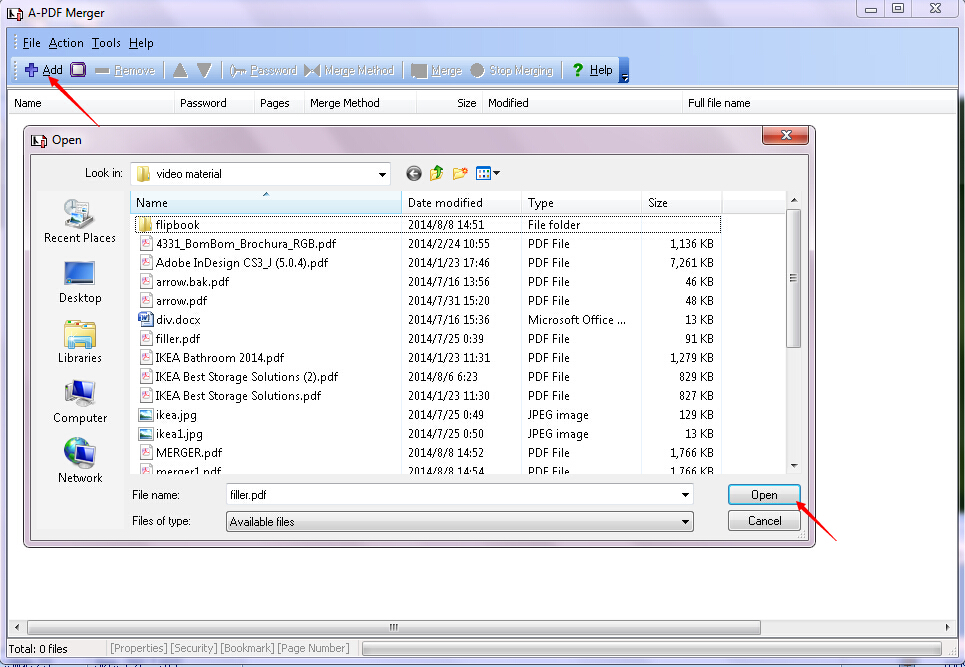 Step 2: Click the "File" button and then click the "Add Screen Shot" tab.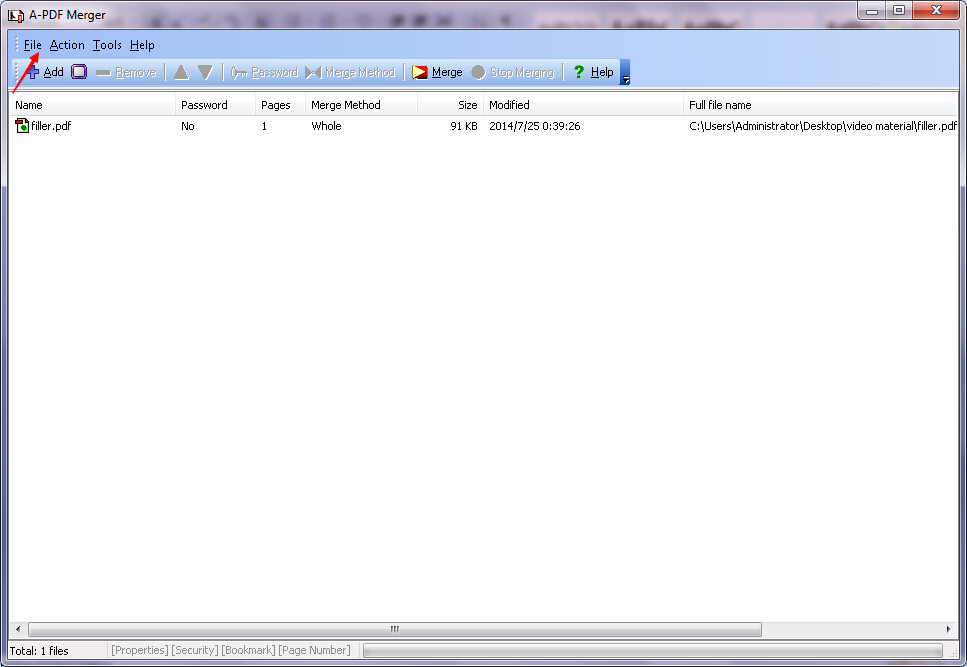 Step 3: Click the "OK" button after you have captured the screenshot you want.

Step 4: Click the "Merge" button to merge the screenshot with your PDF file. You need to fill the file name and then click the save button to save your merged file.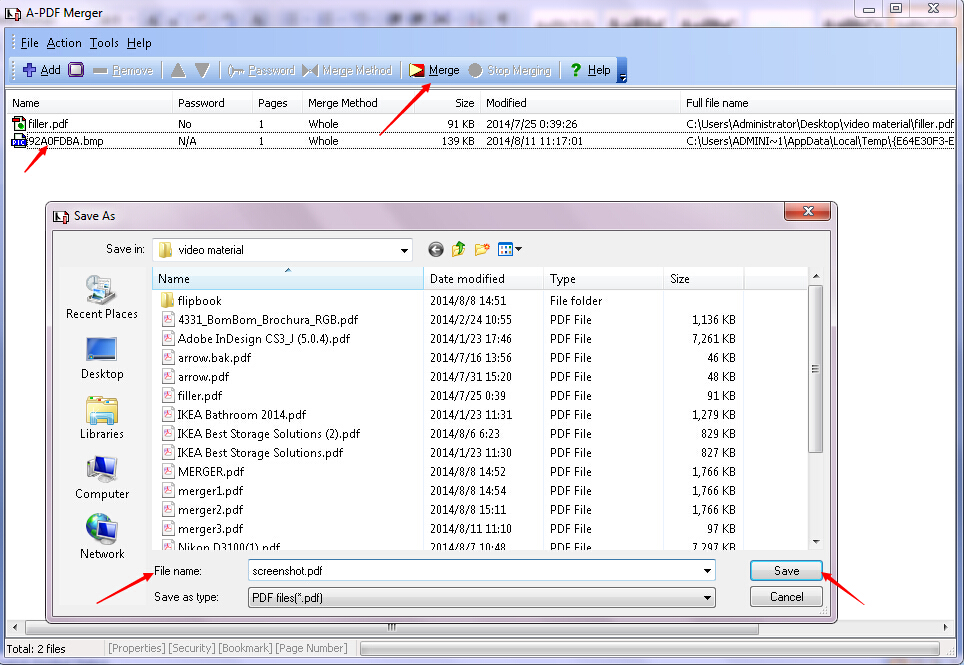 Step 5: Click the "Yes" button to view your saved file.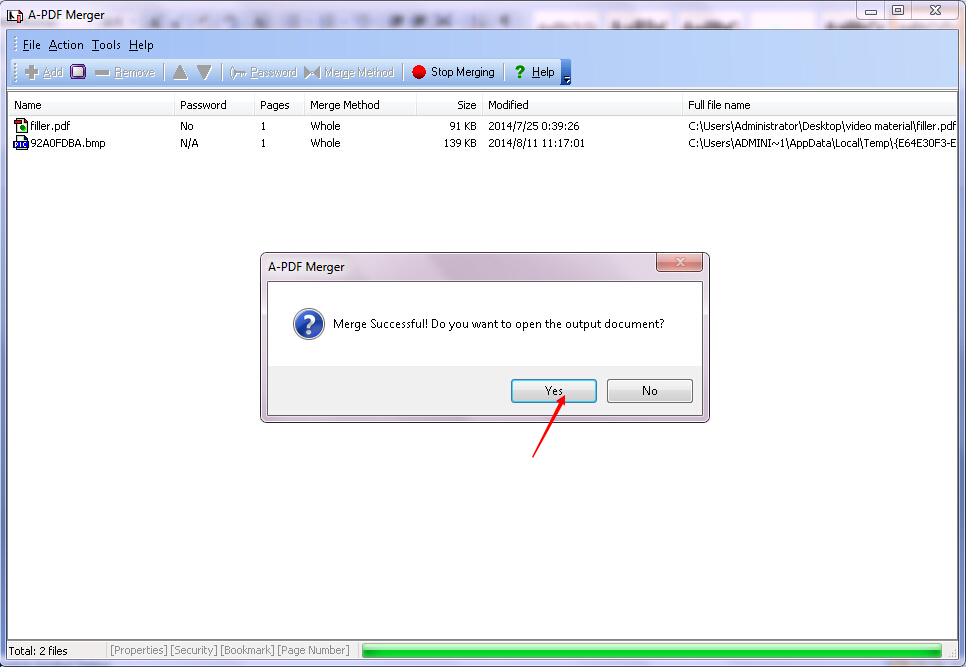 Related products
A-PDF Split - Split any Acrobat PDF file into separate pdf files base on page, bookmark and more
A-PDF Merger Command Line - A command line tool to combine image and PDF files into one PDF.
We always like improving our products based on your suggestions. Please send your feedback (or ask questions) to us in the contact page.