How to convert Multiple PDFs to a digital flipbook?
Question
I have downloaded your program to make flipbook. It is nice and very helpful. I know that your program allows users to convert many PDFs into flipbook in batch at the same time. I have no idea about how to do it with your program. Can anybody tell me how to batch convert my 5 separate PDF documents? Besides, I have another request. I hope to merge all the imported PDF into a single flipbook booklet. Is it possible with your program?
Solution
Hi, I'll be happy to answer your questions about how to batch convert to make your single flipbook with 5 separate PDFs. All you need to do is just few clicks. You donot need to know any programming skill. It is easy to make a beautiful flipbook with
A-PDF Flip Book Maker
. Follow below detail steps: Step1: Launch A-PDF Flip Book Maker program to click "Create New";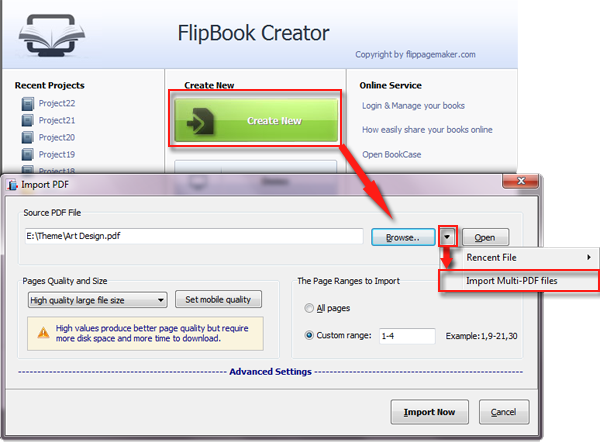 Step2: In the import PDF panel, click "Import Mul-ti PDF files" to add your files;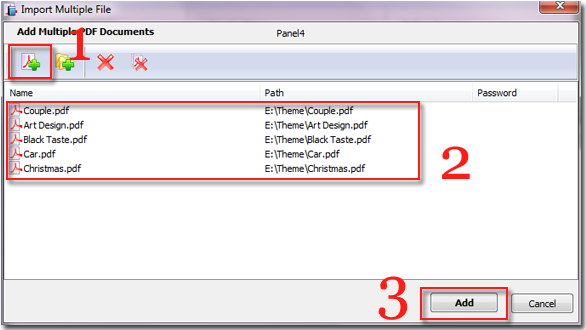 Step3: Then all your PDFs will be merged into a single one. Press on "Import Now" button to design and upload your flipbook easily.
Related products
A-PDF Page Crop - crop or removes the white margins (space) of PDF pages
A-PDF Thumbnailer - creating online PDF e-books thumbnail from multiple Acrobat PDF documents directly
A-PDF Visio to PDF - batch convert Microsoft Visio 2003, 2007 (.vsd, .vdx) into professional-quality documents in the PDF file format.
We always like improving our products based on your suggestions. Please send your feedback (or ask questions) to us in the contact page.