How to create a Joomla Plugin of digital magazine with A-PDF FlipBook Maker
Question
I know that A-PDF FlipBook Maker allows inserting plugins. And I admit that it is very useful. But now I want to create a Joomla Plugin of digital magazine .If I could do it, it is of my great convenience in work. Can A-PDF FlipBook Maker satisfy me?
Solution
As you know, A-PDF FlipBook Maker is a powerful and professional flipbook maker software that helps you create online flipbook, such as online ebook and Christmas flipbook magazine. You can create a Joomla Plugin of digital magazine with A-PDF FlipBook Maker. It is easy if you have tried A-PDF FlipBook Maker. There are three tools provided for you: WordPress Plug-in, Joomla Module and Drupal Module. You can select one of them to publish. I will show you taking the Joomla Module as example.
Step 1: import your PDF;
Click "Create New" and import your PDF.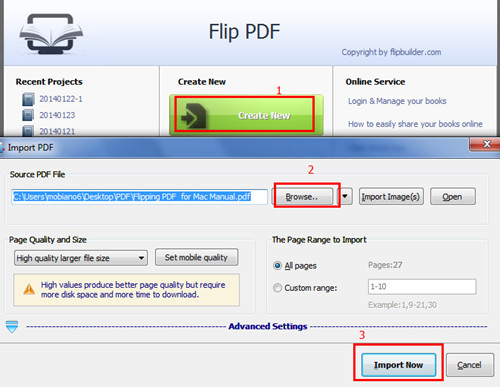 Step 2: design your PDF and apply the change;
There are so many things you can decorate in your way. You can choose your favorite template, scenes, themes and flash settings. Even you can add your logo. All the details are decided by you.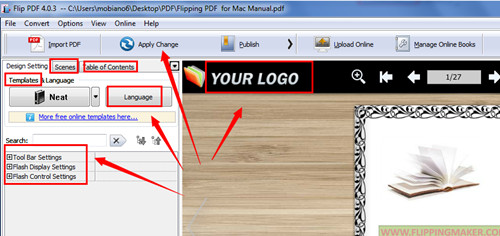 Step 3: Publish as a Joomla Plugin;
Click the bracket behind "publish" and choose the first option. Then choose publish as Joomla Module. After inputting the save folder name, you can click "Publish".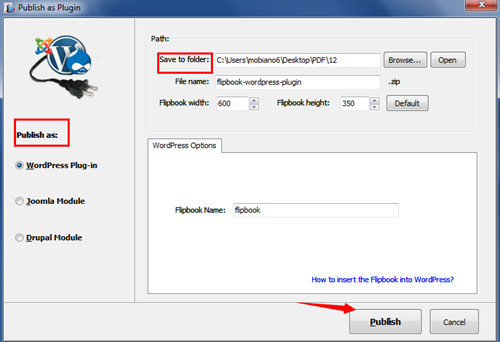 Step 4: install and embed.
Finishing publishing the flipbook as a Joomla Plugin, you can install it on your joomla website. After installing it, you can copy the short code and embed the flipbook in your post or web page.
Related products
A-PDF Merger - Combine two or more image files or Acrobat PDF files into a single PDF document
A-PDF Split - Split any Acrobat PDF file into separate pdf files base on page, bookmark and more
We always like improving our products based on your suggestions. Please send your feedback (or ask questions) to us in the contact page.