How to create flipbooks which can be read and shared on any computers, tablets, or mobile devices anytime and anywhere?
Question
Page Flip book is an amazing presentation way. My friends and I would like to read flip page book, because it gives us a realist reading experience. I often on a business trip, it is not convenient to take out computer here and there. So, I want to ask you that can I read and share flipbooks on my iPad/iPhone in a simple way.
Solution
It is simple to do if using our powerful program: A-PDF Flip Book Maker. It is a desktop application which compatible with Windows 2000/XP/Vista/7. You can use it to create page flipping flash online brochure/catalog/magazine/newsletter/annual report/look book etc, for computers/tablets/mobile devices. If you want to make mobile reading come true, just output the book with HTML5 option. The below article will discuss how to create flipbook from PDF for computers/tablets/mobile devices.
You need to prepare:
1. PDF
2. A-PDF Flip Book Maker (download from: http://www.flipbuilder.com/download/a-pdf-pt.exe)
And then follow step-by-step tutorial:
Step1: Click "Create New" to browse and open PDF file, define which page can be imported, import now;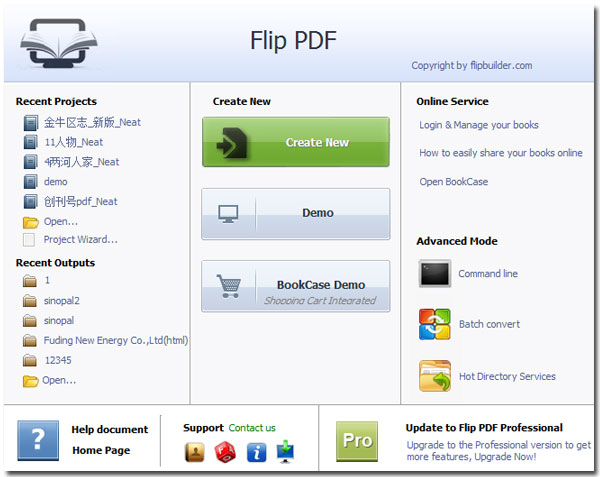 Step2: After imported, you can preview the page flipping effect book on A-PDF Flip Book Maker software, you can choose other template and theme to display your book. Once designed, click "Apply Change" to save all settings;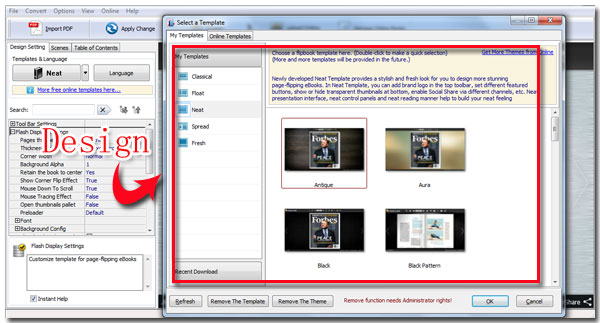 Step3: Publish to HTML format, output HTML file, upload HTML file to your server to get the Book URL or publish online directly by upload online feature. The Book URL can be read and share on computers/tablets/mobile devices.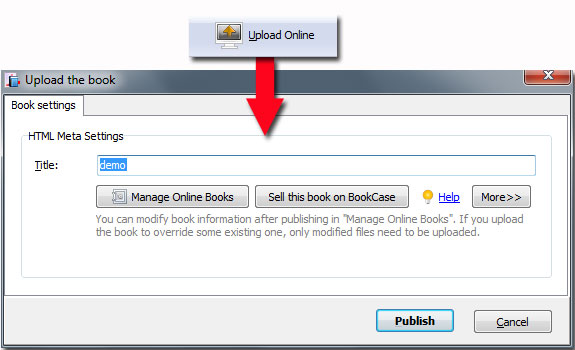 Related products
We always like improving our products based on your suggestions. Please send your feedback (or ask questions) to us in the contact page.