How to crop PDF page at any size by using A-PDF Page Crop?
Question
I need to cut the white space of my PDF file in order to make it look well in the mobile devices. I downloaded A-PDF Page Crop, but I want to know, can I crop PDF page at any size with A-PDF Page Crop?
Solution
If you would like to crop the PDF page into any size, A-PDF Page Crop can help you a lot. A-PDF Page Crop is practical PDF tool for crop the PDF page into the size you want. It is easy to use and affordable to buy. With A-PDF Page Crop, on one hand users can add crop box and customize the crop size simply, on the other hand, users can customize the crop rule to crop page quickly. In order to get start to use A-PDF Page crop smoothly and quickly, you can follow the steps to crop the pages.
Step1: Import PDF
Run A-PDF Crop Page and then click import button to import PDF file to continue. And then you can zoom in and zoom out the PDF file to fit your windows.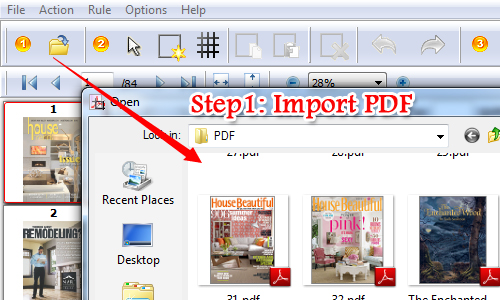 Step2: Add Crop Box and Crop Page
Then click the crop box on the top tool bar. And then draw a box on the selected PDF page then start to customize the crop box size. Anyway, you are able crop the PDF page partly with inserting adding rects. However, the crop box can be copied and pasted with ease.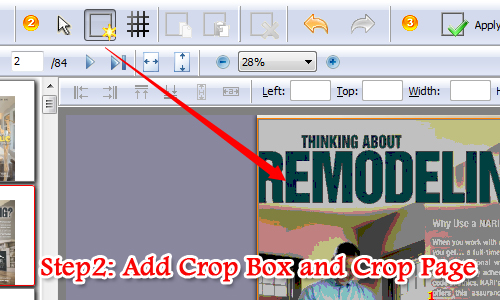 Step3: Apply and Save as New PDF
When you are done with cropping the PDF page, you can preview the crop page before you save it. After that you can move to apply the crop effect and then save it as new PDF file with ease.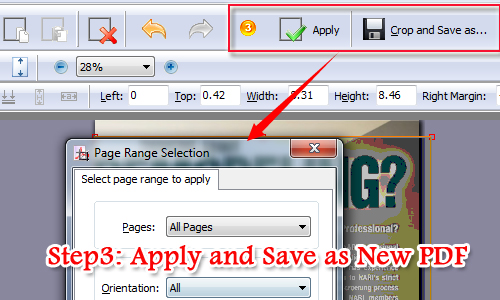 Related products
We always like improving our products based on your suggestions. Please send your feedback (or ask questions) to us in the contact page.