How to cut one PDF page to multiple pages by using A-PDF Page Cut?
Question
I have a PDF which display 2 pages on each page. Now I want to cut all larger PDF pages to 2 pages. Is there any way that I could cut the whole page down the middle?
Solution
A-PDF Page Cut is a simple to use utility for you to split each PDF larger page to smaller pages by split rule. You can cut one PDF Page by the middle line, vertical or horizontal. What's more, if you have multiple similar PDF files need to cut with the same rule, you can use the batch cut mode. Let us learn the below step-by-step tutorial to know how to cut one PDF page to multiple pages by using A-PDF Page Cut.
Step1: Add PDF files to A-PDF Page Cut;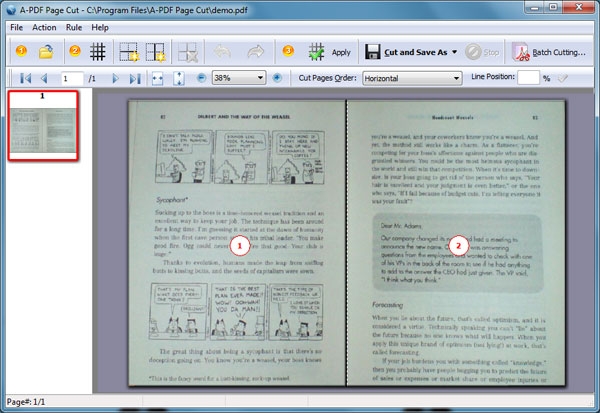 Step2: Define the split rule for one page, and then add a vertical line so that you can cut a larger page to 2 pages;
Step3: Apply this split rule to all pages;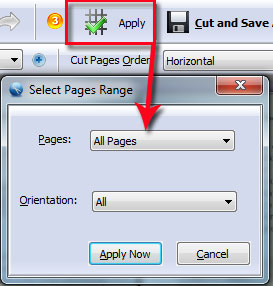 Step4: Start to cut and save as smaller PDF files.
Related products
A-PDF Split - Split any Acrobat PDF file into separate pdf files base on page, bookmark and more
A-PDF Page Master - Manage and organize PDF document pages, including edit, arrange, merge, extract etc.
We always like improving our products based on your suggestions. Please send your feedback (or ask questions) to us in the contact page.