How to define page number format by using A-PDF Number Pro?
Question
I want to define page number format for my PDF file. Is there any way for me to do it easily?
Solution
With the help of A-PDF Number Pro, you are able to customize your page numbers anywhere on the page, specify the style of page numbers, define the font name, size, color etc.
Just follow the listed steps below:
Step 1: Click the "Add File" button to add PDF documents.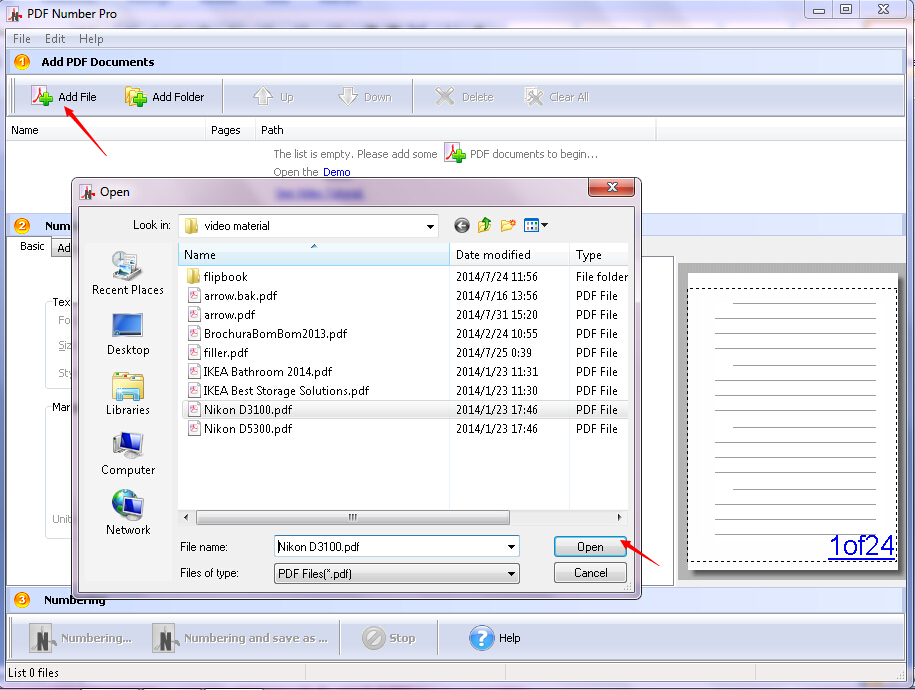 Step 2: Click the "Basic" tab in the "Number settings" interface. You can customize the text properties, margins, format and position in margins. In addition, you can click the "Advanced" tab to set the number type, page range, page number, label, text effect, etc.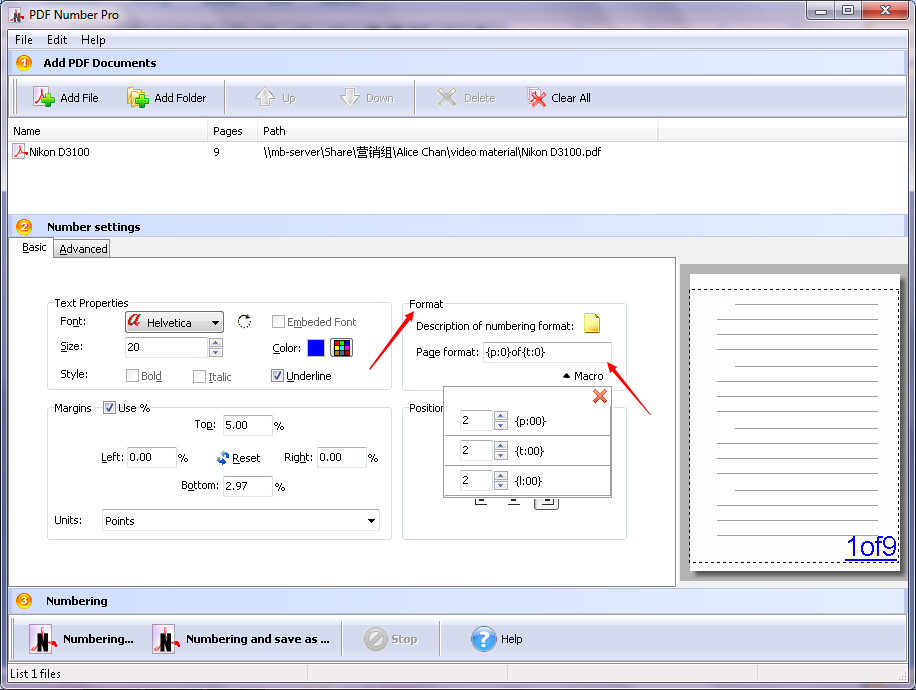 Step 3: Click the "Numbering…" button or the "Numbering and save as…" button to save your settings.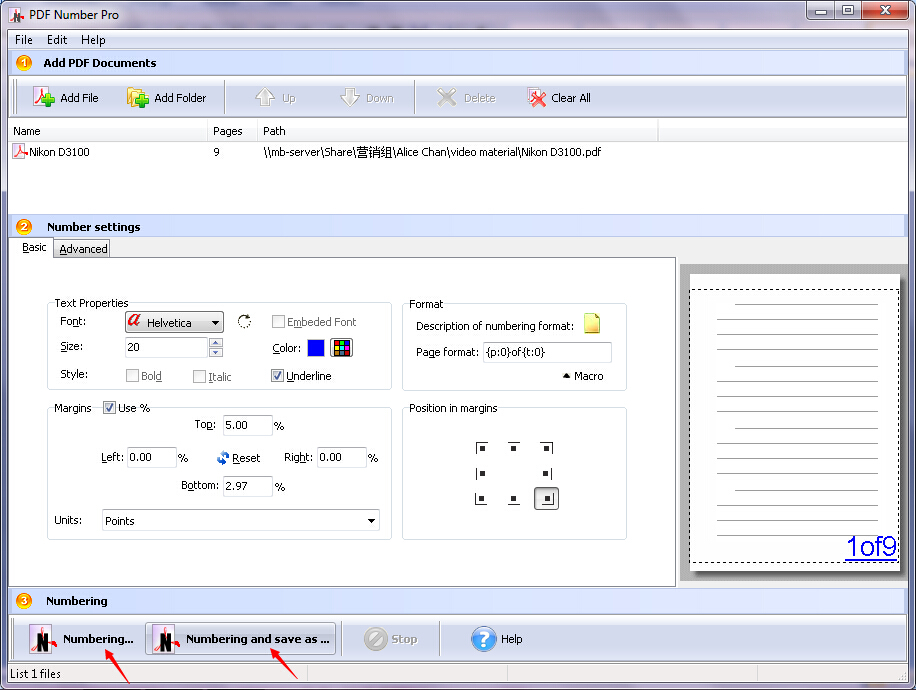 Related products
A-PDF Watermark - Add image and text watermarks to a batch of Acrobat PDF documents
A-PDF Label - Batch add formatted dynamic Label fields (mailing label) such as Name, Address, City to custom PDF templates (such as in form letters, on envelopes, business card, name badge and so on) for printing, The Label fields lists information come from a spreadsheet in MS Excel file
We always like improving our products based on your suggestions. Please send your feedback (or ask questions) to us in the contact page.