How to Delete or Edit Pages of Flipping Books?
Question
If in flipping book software, how can people change items in the original file, how can people quickly and conveniently delete useless pages of the flipping book?
Solution
No matter you want to modify the flipping book by adding new contents or deleting any pages in Edit Page Interface of A-PDF FlipBook Maker.
You just need to follow the steps after sign in and go to Edit Page interface: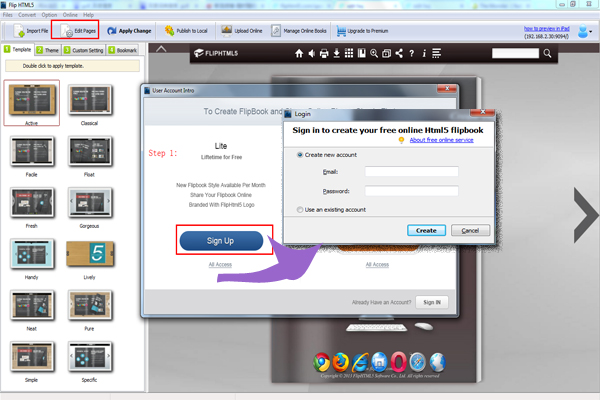 Press adding page button on the left of the interface;
1. Click any buttons on the frame to add items;

2. Stretch to make the box to add items to existed pages;
3. Flexible set options for each item you have added to pages;
4. Delete any pages you think useless for your whole flipping book;
5. Save and exit the software after all modification and you can previewing the book in browser.
Related products
We always like improving our products based on your suggestions. Please send your feedback (or ask questions) to us in the contact page.