How to detect wide page of PDF file and convert it to flipbook by using A-PDF to Flash
Question
Someone told me that it was possible to detect wide page of PDF file. I want to create a delicate flipbook for the 10th anniversary of my company. But my PDF contains several wide page. Can I do it with A-PDF to Flash?
Solution
It is true that you can detect wide page of PDF file and convert it to flipbook by using A-PDF to Flash. A-PDF to Flash is a powerful program that engages you in achieving the conversion from Adobe PDF files to Flash Flipbook. There are three wide page modes for you, including None, Auto detect, and All page is wide page. If you want to detect wide page PDF file, choose the second selection. Then you can continue customizing your flipbook. So many things you can do. For example, select the template and scenes.
To make you settle the problem successfully, I will show you the steps in details.
Step 1: detect wide pages;
Firstly, click the button "Create New". Then a small window is on your eyes. You can browse and import the PDF. Moreover, click the Advanced Setting and you can find the button "Detect wide pages". Click this button to choose "Auto detect".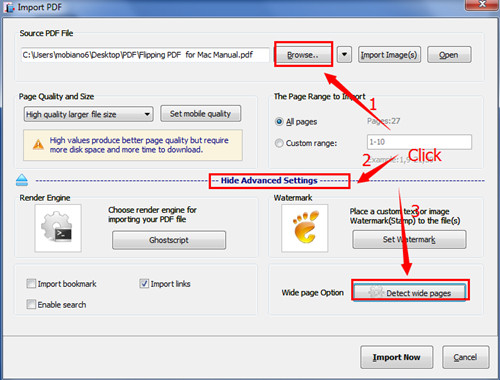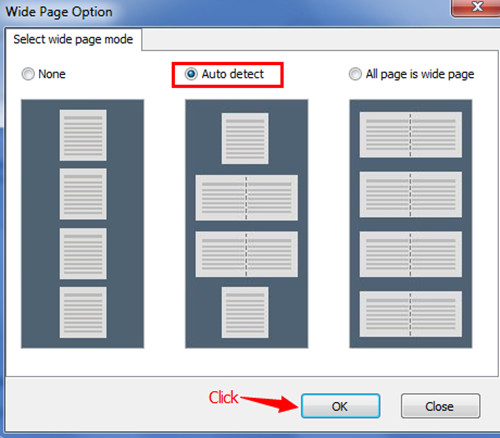 Step 2: import your PDF;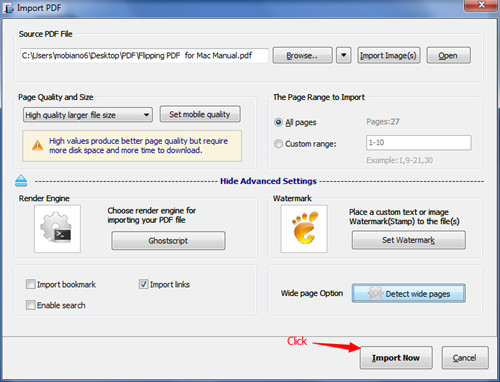 Step 3: modify your output flipbook;
Click the "Design Setting" button and choose the template and language. Then enrich the Flash Display Settings and Flash Control Settings. Also you can change the scenes and add bookmark.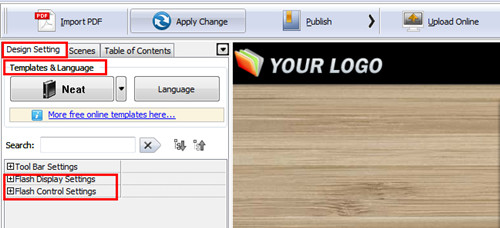 Step 4: apply the change and publish;
Click the buttons "Apply Change" and "Publish". Choose the output type and output folder.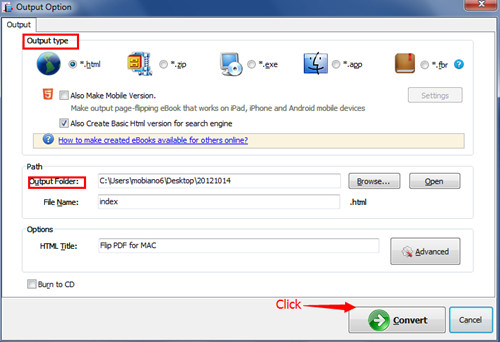 Related products
A-PDF Watermark - Add image and text watermarks to a batch of Acrobat PDF documents
A-PDF Number - Add/create page number in PDF pages
A-PDF Label - Batch add formatted dynamic Label fields (mailing label) such as Name, Address, City to custom PDF templates (such as in form letters, on envelopes, business card, name badge and so on) for printing, The Label fields lists information come from a spreadsheet in MS Excel file
We always like improving our products based on your suggestions. Please send your feedback (or ask questions) to us in the contact page.