How to enable switch language with FlipBook Maker?
Question
I would like to change the language of flipbook, since for some of my readers are not good at English. How can I do?
Solution
FlipBook Maker enables you to define the language of flipbook, even switch multiple languages. Follow below steps you can view the details.

Firstly, we should download and install A-PDF Flip Book Maker (free download here) program. And
then launch it.
Secondly, click "Create New" in project panel to import your PDF file.
Thirdly, choose template and theme in design setting panel.
Fourthly, open "Tool Bar Settings->Button Bar->Language" to click "

". Choose languages directly or add new languages. After that, choose "Switchable" option.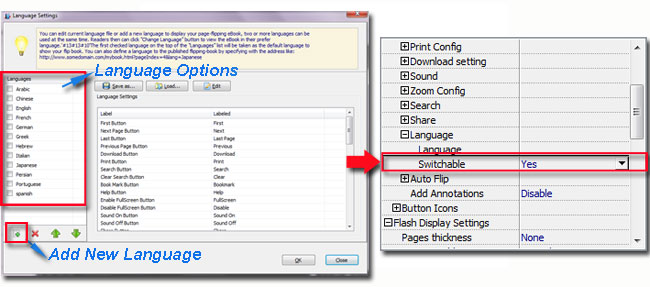 Finally, press "Apply Change" to preview the effect.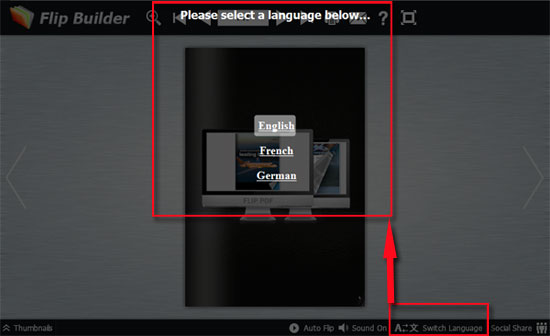 Related products
We always like improving our products based on your suggestions. Please send your feedback (or ask questions) to us in the contact page.