How to Make Bookmark to Flash Page eBook?
Question
Do you have a habit to make mark when reading the paper book? Many people need to make mark in book while reading. In the Flash page book, people can experience the page turning effect and it still be convenient for reading with bookmarks made by the book maker.
Solution
Check your PDF, if it is with a bookmark, you can import the bookmark with the PDF file in the importation interface, if not, you can make bookmark in the PDF to Flash page ebook conversion.
Step1: Import PDF file to the A-PDF FlipBook Maker;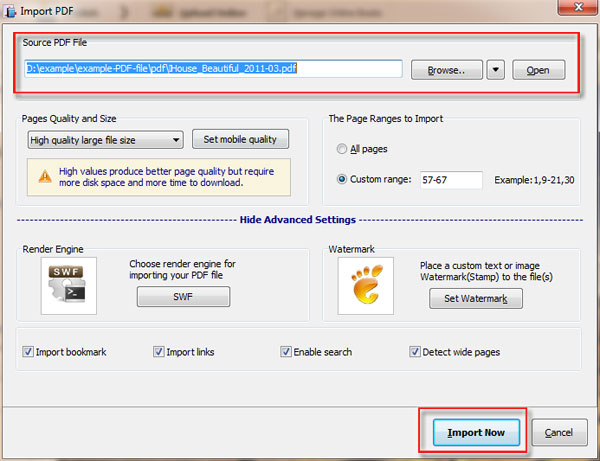 Step2: Go to Bookmark interface of the FlipBook Maker, then add the bookmark for the flipbook with title and page numbers;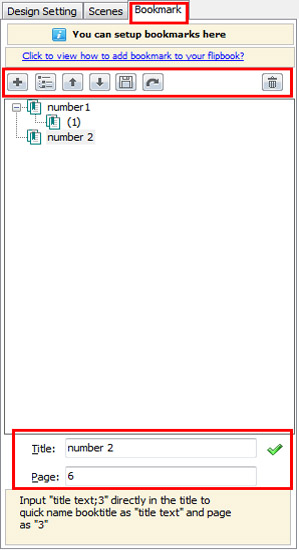 Step3: Apply change to save and try the bookmark in your flipbook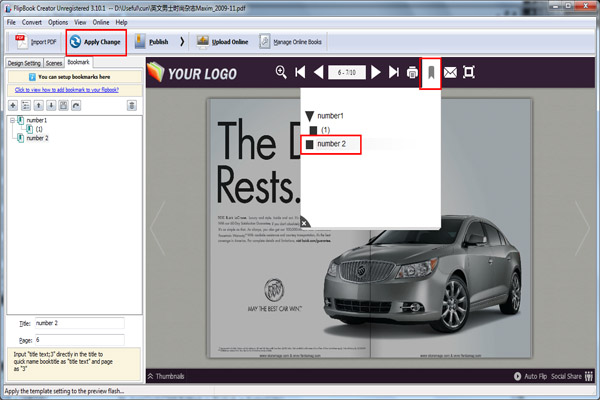 Publish your own flipbook and email to friends to view and share.
Related products
A-PDF HTML to PDF - Batch convert HTML or URL into professional-quality PDF documents
A-PDF Scan and Split - batch scan large volumes, unrelated documents and then create multiple PDF files separated base on blank page or barcode page
We always like improving our products based on your suggestions. Please send your feedback (or ask questions) to us in the contact page.