How to read FBR format flip ebook?
Question
After outputting flipbook with FBR, there is a file in fbr format on my computer. I donot know which method can use to open it. Can anyone help me?
Solution
FBR format flipbook can be easily send and read offline with Flip Reader tool. Before reading this kind of flipbook, you should free download and install Flip Reader firstly. Detail steps as below.

Things you will need:
1. PDF document you need to convert 2. A-PDF
Flip Book Maker
(
free download here
) to create your flipbook in FBR format 3. Flip Reader tool (download link:
http://www.flipbuilder.com/download/flip-reader.exe
) Step1: Launch A-PDF FlipBook Maker program and open a new project; Step2: Import PDF document and choose template & theme to design; Step3: Open Publish panel to choose FBR format, click "Convert" to output your FBR flipbook;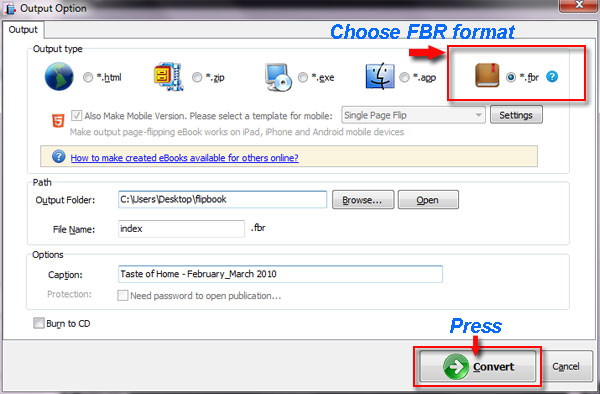 Step4: Launch Flip Reader tool to view FBR flipbook.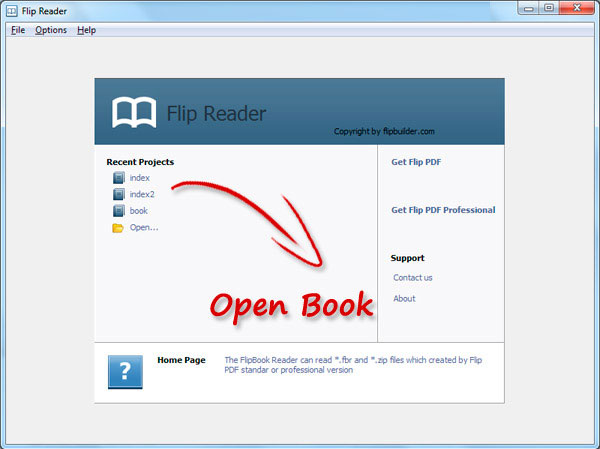 Related products
We always like improving our products based on your suggestions. Please send your feedback (or ask questions) to us in the contact page.