How to rename PDF file with Macro by using A-PDF Rename?
Question
I want to rename my PDF file. Is there any tool allowing me to do it with ease?
Solution
With A-PDF Rename, you are able to rename your PDF file with Macro easily.
Just follow the steps below:
Step 1: Launch the program and click the "Add File" button to add your PDF document.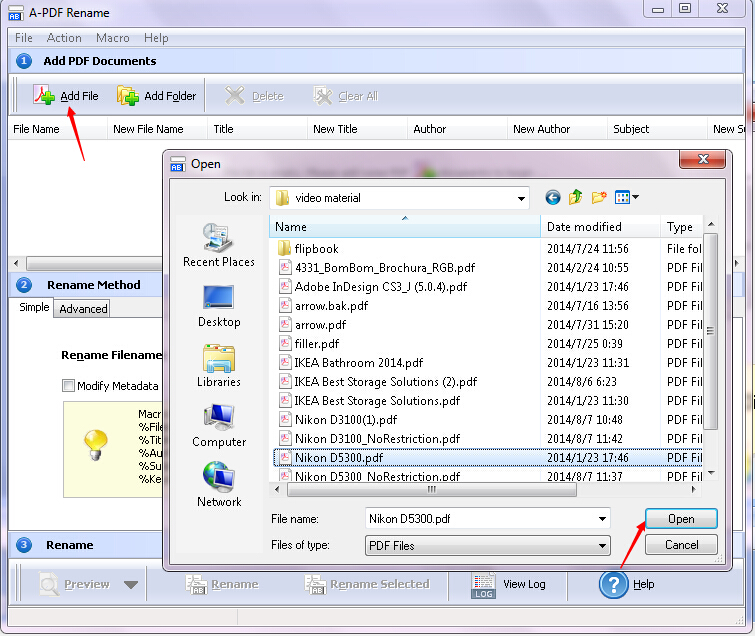 Step 2: Click the "Macro" to choose the way you want to rename your PDF filename.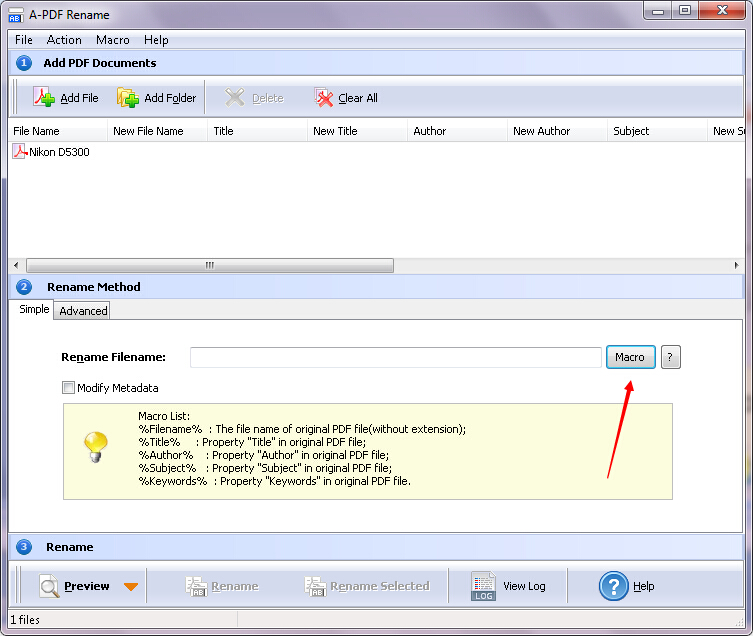 Step 3: Click the "Preview" button to view the result.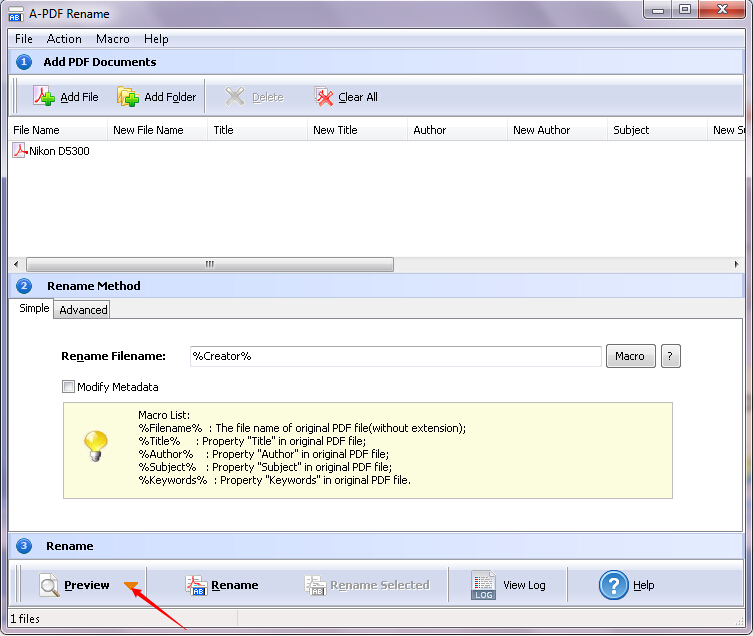 Step 4: Click the "Rename" button to save your settings.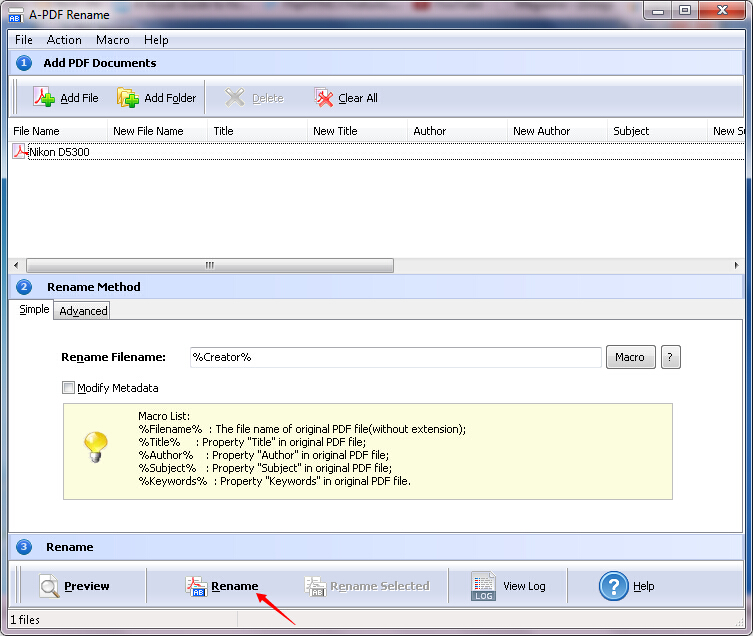 Related products
A-PDF Merger - Combine two or more image files or Acrobat PDF files into a single PDF document
A-PDF INFO Changer - Change the PDF file properties, include author, title, subject, keywords
We always like improving our products based on your suggestions. Please send your feedback (or ask questions) to us in the contact page.