How to replace neat template to others?
Question
It is nice that FlipBook Maker is built in multiple templates. After importing PDF, I want to replace Neat template to Float. Because Float template present flipbook with outer and inner background. I like it very much. But I do not find the switch tool. Give me some ideas!
Solution
Change template in A-PDF FlipBook Maker is quite easy. Follow below steps you will know how to replace neat template to others in minutes.

(If you donot install A-PDF Flip Book Maker (free download here) program before, please download and install it to your computer.)
1. After installing, launch this program to open its project panel; 2. Click "Create New" icon to import your PDF format file; 3. After importing, you will enter into template interface. Open design setting panel on the left side of flipbook;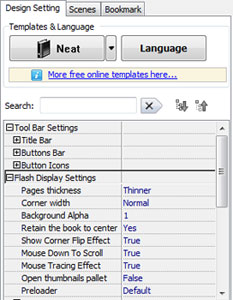 4. Click "

" to choose other template and theme;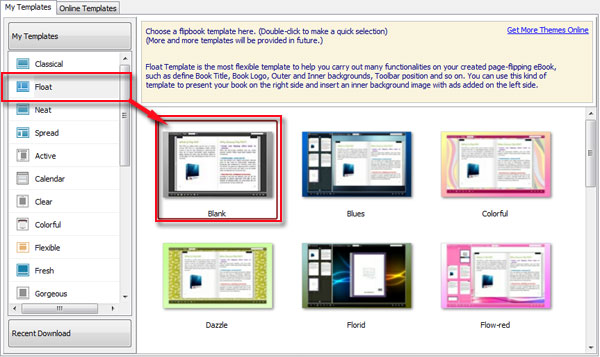 5. Click "

" to preview the effect.

Related products
We always like improving our products based on your suggestions. Please send your feedback (or ask questions) to us in the contact page.