How to select page ranges to stamp watermark with A-PDF Watermark?
Question
I was so annoyed that I did not know how to stamp watermark into my PDF files. And I only wanted to stamp the watermark into several pages, not all pages. I tried so many methods, but all failed at last. Can A-PDF Watermark help me make this come true?
Solution
With A-PDF Watermark, you can stamp watermark into certain pages easily and quickly. A-PDF Watermark allows you to personalize your PDF. Therefore, you can stamp watermark into Odd pages, even pages, page N-M and page n and page m. And it supports show watermark only in printing. Lastly, it is easy to use and convenient to run. You can finish stamping watermark into a series of PDF files in several seconds. The following steps will make you more familiar with A-PDF Watermark.
Step 1:Add PDF documents: one or more;

Step 2: Select or add your watermark;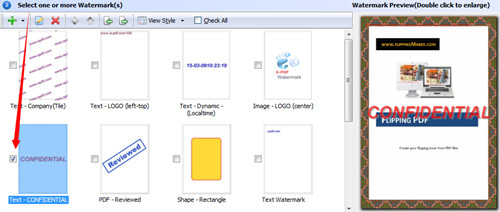 Step 3: Customize your PDF, set the page range according to your requirement.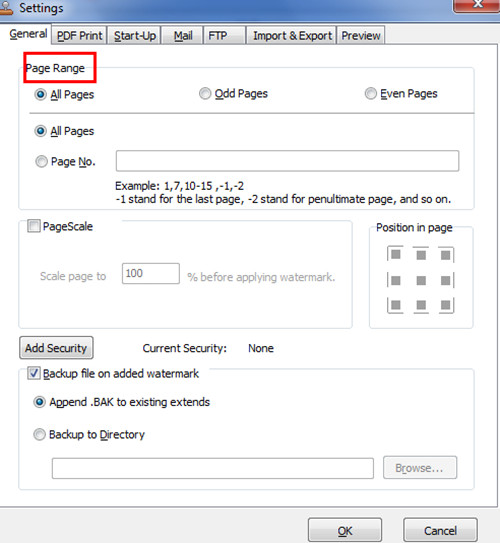 Related products
We always like improving our products based on your suggestions. Please send your feedback (or ask questions) to us in the contact page.