How to send email by using Internet E-mail Server (SMTP) with A-PDF Automail?
Question
I download A-PDF Automail to have a try. And now I have problem using Internet E-mail Server to send email easily. Would you please show me the tutorial to make it work?
Solution
A-PDF AutoMail is used for batch sending PDF file which contains email recipient and email address automatically. With A-PDF Automail, for one thing, users can extract the recipient information and email address easily; for another, you can customize the email setting and sending settings before batch sending emails. Now let's show you the easy method to use Internet E-mail server to send you emails.
Step1: Add PDF File
Download and run A-PDF Automail. And then add PDF files or a folder of PDF files. In this section, you are able to change the PDF order and delete the PDF file with ease.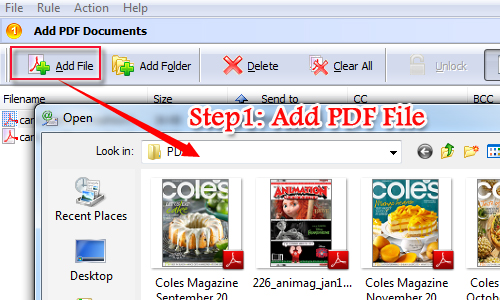 Step2: Extract Email Information
Then click "Rule" button and select edit rule to continue. And then select the recipient and email address and then add them to tag mail to, subject, message and attachment as well.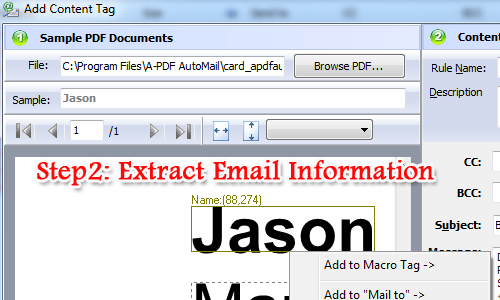 Step3: Fill in Internet E-mail Server Information
There are two modes for users to send email. One is to use current email application and the other is to use Internet E-mail server. You have to fill in the information such as outgoing SMTP mail server, server port number and user information.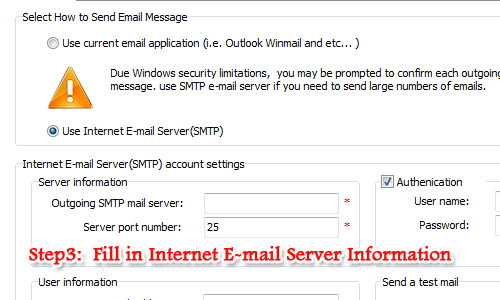 Step4: Email PDF File
Once you finish customizing the sending settings, it is time for you to email the PDF files. Anyway, you can email selected PDF file as well if it is necessary.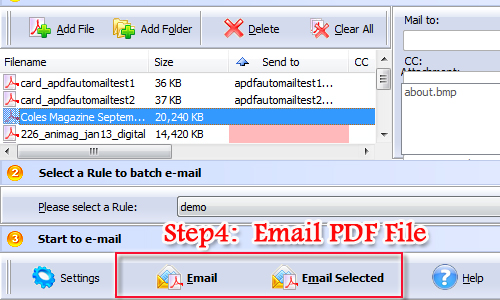 Related products
A-PDF Data Extractor - Batch extract certain text information within the PDF to XLS, CSV or XML format.
A-PDF AutoMail - Bulk email software for automatically send PDF documents which contain recipient email addresses.
A-PDF Mailer - Batch email sender allows you to send PDF files with dynamic watermark to multiple recipients
We always like improving our products based on your suggestions. Please send your feedback (or ask questions) to us in the contact page.