How to Set Flipbook display model as Single Page?
Question
Hello, I find the flip magazine created by A-PDF FlipBOOK Maker is default displaying on double page. But the weakness of double page displaying is that the each page proportion of flipbook is too small. If I can set the flip magazine view on single page that must be better. So, can I display my flipbook only one page at a time?
Solution
Yes, you can set single/double page view of your flash flip magazine. As in the A-PDF FlipBOOK Maker software, there is a function button to meet this requirement.
Follow our steps to find this function button: "Design Setting" – "Tool Bars Settings" – "Buttons Bar" –"Single Page", then in the single page option, you should set "Enable Single Page" to be "Enable".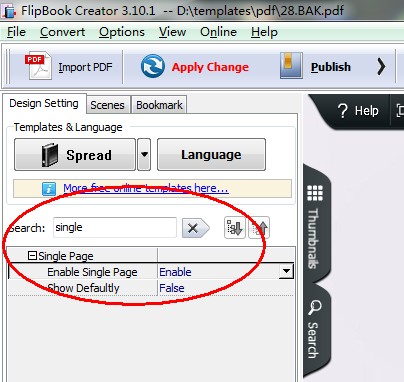 Then in the interface of flash shopping catalog, you can see "Single Page" on the drop-down list of More Options. When customers would like to see in single/double page, they can easily to switch.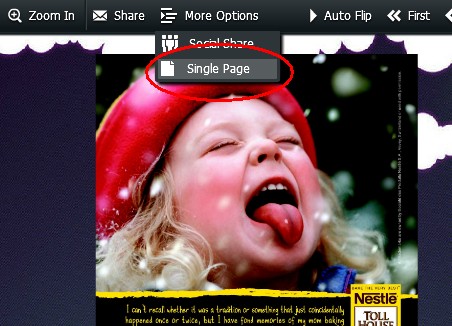 Related products
We always like improving our products based on your suggestions. Please send your feedback (or ask questions) to us in the contact page.