How to split PDF by every n page by using A-PDF Split?
Question
I downloaded A-PDF Split and have a try. I can't deny that it is really easy to get start. But now I want to know the solution to split PDF by every n page with A-PDF Split. Please show me the tutorial to split it simply.
Solution
Sometimes we need to split several pages from a large PDF files for some reasons. Then if you split it manually, it will be a heavy work. In this case, if you have an easy-to-use PDF tool and it will be much better you can afford it. A-PDF Split is used for splitting large PDF file into small PDF files with the split mode you choose. What's you are able to add password and customize properties for output PDF files with ease. Then if you want to split PDF by every n page, A-PDF Split can do it for you.
Step1: Add PDF File and Select Page Range
A-PDF Split provides an easy way for users to add PDF file and split it. Then browse the PDF file from local. And then continue to select page range. You can split all pages of PDF or just split part of them.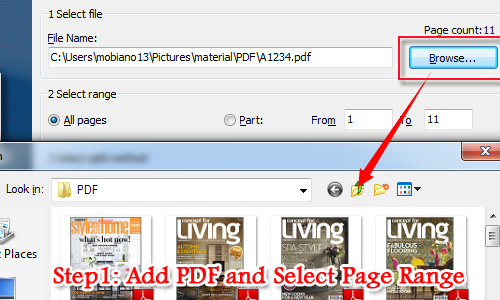 Step2: Select Split Mode
And then move to split method section. Select "Split by every n pages". In this section, you can customize the page numbers such as split by every 100 pages or 1 page. It is up to you.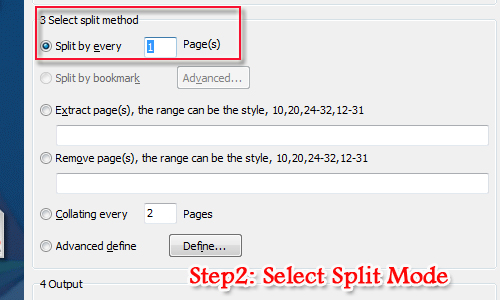 Step3: Customize Output Directory
Since it will split many small PDF files, in order to find the output file easily, you can customize the output folder directory and name it before splitting it.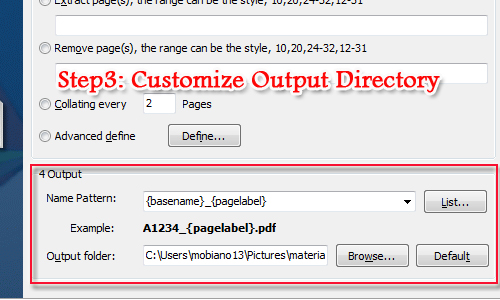 Step4: Split the PDF by every n page
Anyway, if you would like to customize the output PDF properties, security settings and sequence by pressing "Setting" button. And then split the PDF with the split method you choose.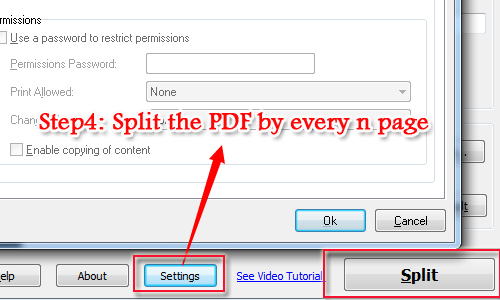 Related products
We always like improving our products based on your suggestions. Please send your feedback (or ask questions) to us in the contact page.