How to stamp or watemark PDF files by using A-PDF Watermark?
Question
I want to create a custom dynamic stamp for PDF. Is there any way to make a custom dynamic stamp for PDF?
Solution
With A-PDF Watermark, a fast desktop utility program, you can batch add image and text watermarks to Acrobat PDF documents. You can create watermarks with file names, company logos, signatures and product pictures, etc.
Step1:
Click "File" and then select "Add PDF Document" to choose your document.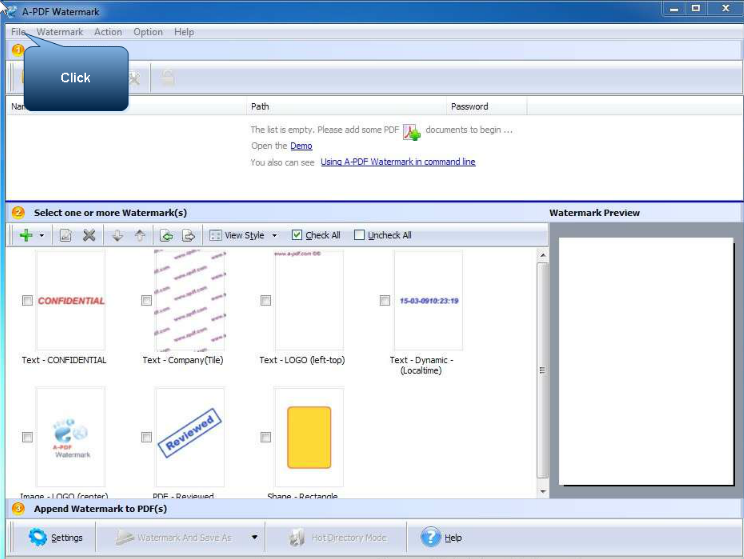 Step2:
Click "Watermark" and then select "New Text Watermark". You need to give a name to your file and then edit the text. You can customize the color, the size, and the style of the text in the "Text Properties". Moreover, you can choose the position of the text in the "Position in margins". You can also customize the margins.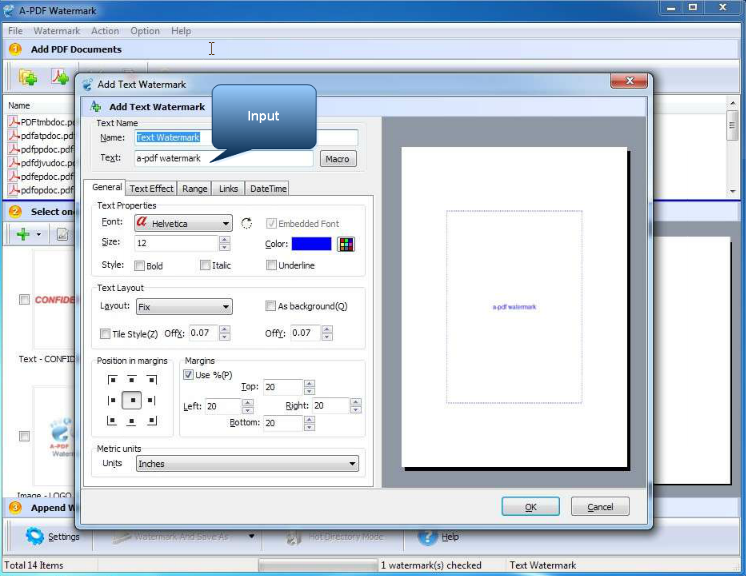 Step3:
Click "Range" to set the current watermarks for specified page ranges.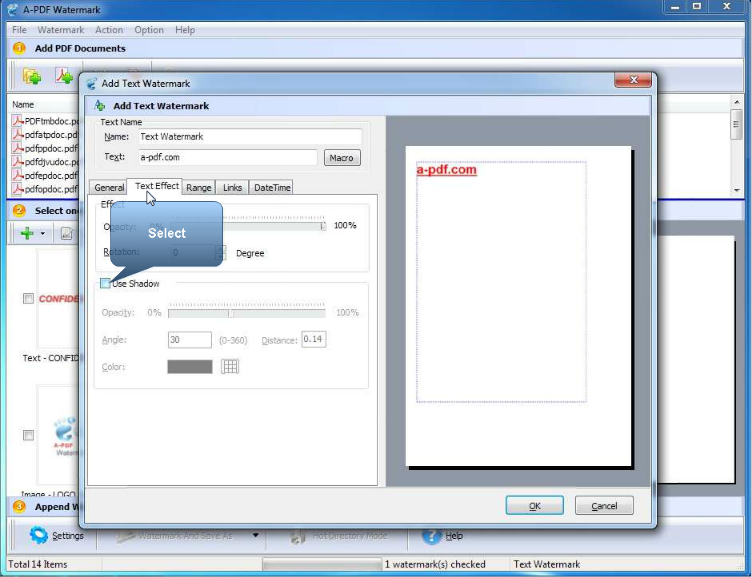 Step4:
Click "Links" to set the link to the watermark. You can input a web link URL in the "Apply Link".
Step5:
Click "OK". Your changes of the PDF file are saved successfully.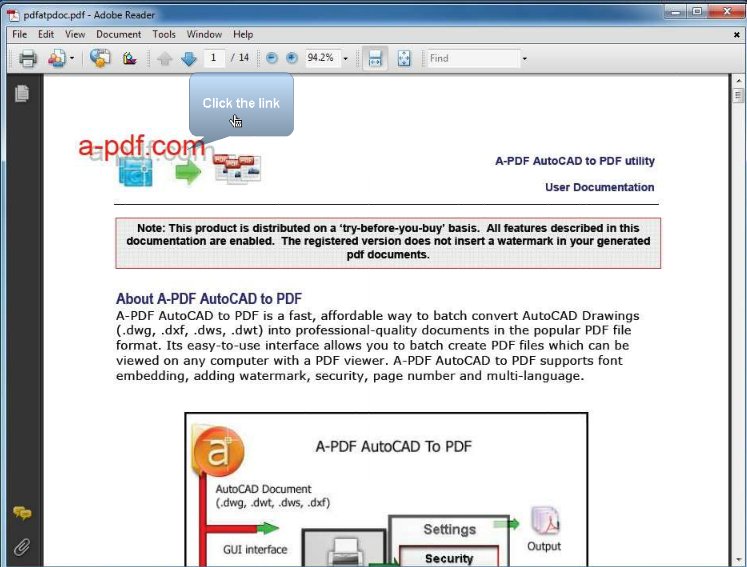 Related products
A-PDF Text Replace - batch replace, change or delete multiples text in Acrobat PDF files automatically
A-PDF Label - Batch add formatted dynamic Label fields (mailing label) such as Name, Address, City to custom PDF templates (such as in form letters, on envelopes, business card, name badge and so on) for printing, The Label fields lists information come from a spreadsheet in MS Excel file
A-PDF Thumbnailer - creating online PDF e-books thumbnail from multiple Acrobat PDF documents directly
We always like improving our products based on your suggestions. Please send your feedback (or ask questions) to us in the contact page.