How to stamp text watermark to PDF file by using A-PDF Watermark?
Question
I have a strict requirement to myself that my PDF files must be different from others. At the same time, I do not like others copying my PDF files. So I want to stamp a text watermark to my PDF files. How can I do this?
Solution
Ok, I got it. A-PDF Watermark is a simple and useful program that allows you to batch stamp image and text watermark to PDF files. You can create your text watermark with file names, signatures, author and any unique words you like. And the watermark can set to be shown only in print. In other words, it hides when you view the PDF. With the help of A-PDF Watermark, you can make your unique PDF and protect your copyright. The following steps will help you understand better.
Step 1: Add PDF document: batch or single;

Step 2: Add new text watermark. You can set the text properties, text effect and date time and so on;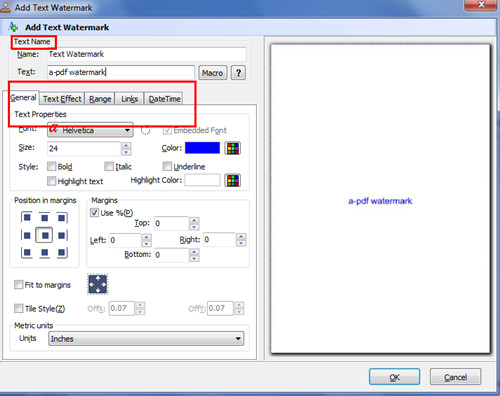 Step 3: Select your own settings. You can transfer it to FTP or email it to your friends.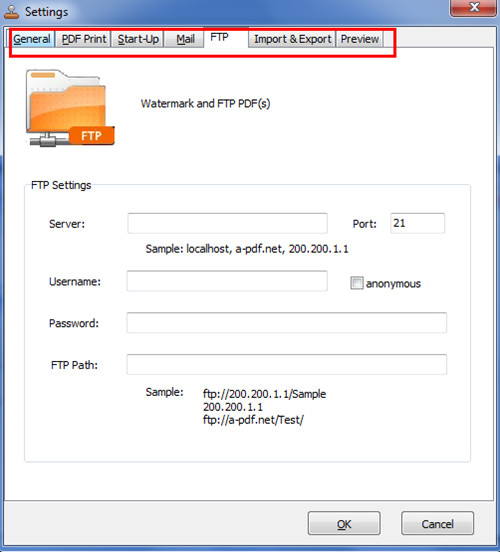 Related products
A-PDF Label - Batch add formatted dynamic Label fields (mailing label) such as Name, Address, City to custom PDF templates (such as in form letters, on envelopes, business card, name badge and so on) for printing, The Label fields lists information come from a spreadsheet in MS Excel file
A-PDF Number Pro - Batch add Page Number to Acrobat PDF documents, including prefix and suffix.
We always like improving our products based on your suggestions. Please send your feedback (or ask questions) to us in the contact page.