How to use free online template?
Question
Except for the built-In templates, FlipBook Maker also continuously provides free online templates for you to design the layout of flipbook. Every online template comes with multiple pre-designed themes. Some people may not know how to use it. This tutorial will tell you the details.
Solution
If want to apply online template, you need to connect to the Internet and install A-PDF FlipBook Maker program to your computer.

1. Launch A-PDF Flip Book Maker (free download here) program
2. Click "Create New" in Project panel 3. Browse and open your PDF format file, then click "Import Now" icon to enter into template interface 4. The default template is Neat. To use online template, you need to open design setting panel, click "

", open online template panel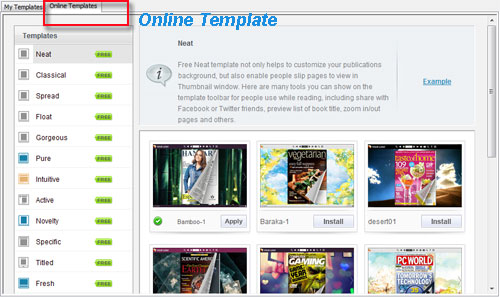 5. There are multiple pre-designed templates and themes in online template panel, choose one of template and theme, download the theme and apply it to design your flipbook, easily and quickly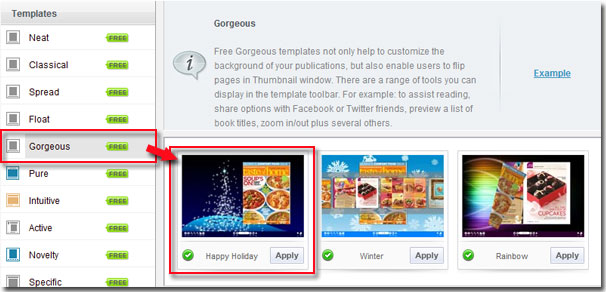 Related products
We always like improving our products based on your suggestions. Please send your feedback (or ask questions) to us in the contact page.