How to view and rename a set of PDF files with their respective content individually?
Question
There is my question, how to view and rename multiple PDF file with different title? Do you have this kind of PDF tool to solve my problem?
Solution
Rename multiple PDF will be a heavy job. In order to save time, you might consider to looking for a PDF tool with excellent and reliable quality. A-PDF Rename is one of the hottest PDF tools of A-PDF.com. On one hand, it is a user-friendly tool to batch rename PDF file in minutes; on the other hand, you are able to rename the files match to the filename, title, author, subject and keywords and so on. By the way, there is command line mode for your to rename the PDF file as well.
Step1: Import PDF or Folder of PDF
Run A-PDF Rename and then start with importing PDF file one by one or a folder of PDF file. In addition, you are able to remove PDF file by pressing "Delete" or "Clear All".
Step2: Customize Rename Method
Next we come to customize the rename method. First of all, simple rename method. You can customize the rename filename and modify the metadata of PDF files. The other is Advanced Method. Once you import files, you can click run and save as.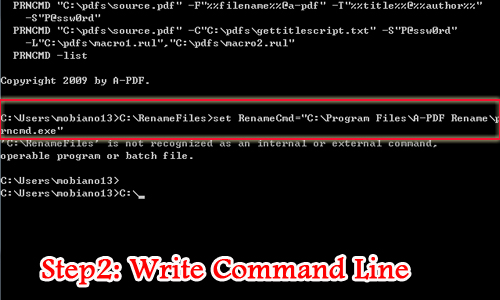 Step3: Rename PDF Files
After you change the metadata or file name, you can preview before you rename them. And then continue to rename or just rename the selected one.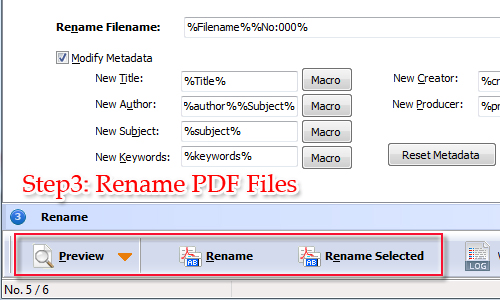 Related products
We always like improving our products based on your suggestions. Please send your feedback (or ask questions) to us in the contact page.