How to Zoom In or Zoom Out the Flippingbook pages?
Question
How to makes you HTML5 flipbook more friendly? The answer is giving more options to your readers. When readers want to print pages of HTML5 flipbook, they find it can be printed; when find some words and characters are too small to view, readers can zoom in/out the flip pages to makes flipbook view clearly.
Solution
A-PDF Flip Book Maker
is professional pdf to html5 flipbook maker that allows users to convert PDF, office, and image to page-flipping book with all features applied. Readers can print flipbook's pages, download flipbook, full screen the flipbook, share to others and zoom in/out the pages. In this topic I'll show you how to zoom in/out flipbook pages 1. Register A-PDF Flip Book Maker first, run A-PDF Flip Book Maker to create new flipbook project, and then import files (PDF, Image, Office include);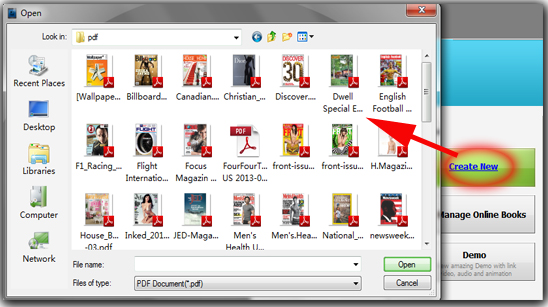 2. Choose template and themes for your HTML5 flipbook, and then find Zoom button and select "show" option (Custom Setting -> Buttons -> Zoom Buttons -> show). Apply change, you can click "zoom" button to zoom in/out the page you want.
3. Publish flipbook to local or upload it on A-PDF Flip Book Maker Online server.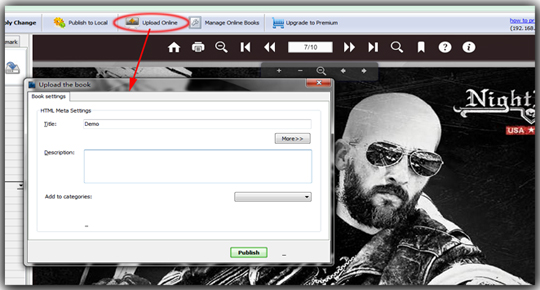 Related products
A-PDF AutoCAD to PDF - batch convert AutoCAD Drawings (.dwg, .dws, .dwt, .dxf) into professional-quality documents in the PDF file format
A-PDF Flip Word - Import Office word Doc or scan from paper, output flipbook with page-turning effect.
A-PDF to Flipbook Pro for Mac - Embed video, flash, audio, images and links to the virtual flip book
We always like improving our products based on your suggestions. Please send your feedback (or ask questions) to us in the contact page.