Is it possible to add a shape watermark to PDF with A-PDF Watermark?
Question
Hey, I am searching a PDF tool to add watermark for my PDF file. I have a look at A-PDF Watermark. It seems great and I would like to know it support to insert shape watermark to PDF?
Solution
Inserting a watermark to PDF file is one of the easy ways to mark your authority. A-PDF Watermark is a professional PDF tool to add different kinds of watermark to PDF file with ease. With A-PDF Watermark, users can insert text, image, dynamic date time, PDF and shape watermark to PDF with simple steps. What's more, the watermark can be edited easily such as name of watermark, general, text, range, links and position settings with ease. And then we are going to show you the easy steps to add a shape watermark to PDF with A-PDF Watermark.
Step1: Add PDF File
Run A-PDF Watermark, and then add PDF file or PDF folder from local. Then you can remove the PDF and input passwords for the PDF if necessary.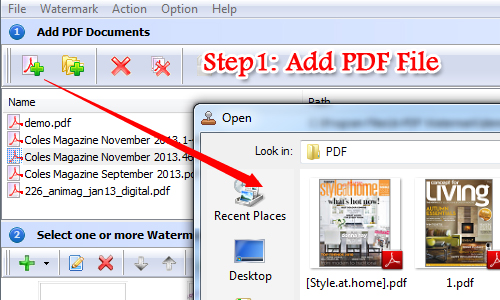 Step2: Select Shape Watermark
And then select "shape watermark". If you would like to insert line or other shape as watermark instead of rectangle, then click add button and add new shape watermark. Anyway, you are able to name the shape watermark, customize position, color, effect and ranges while you are inserting the new shape.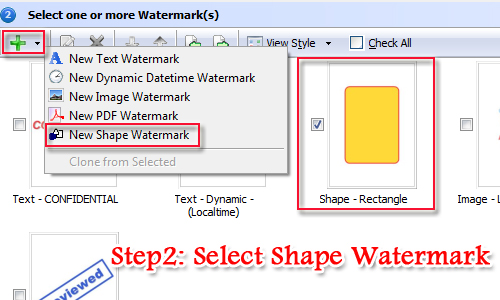 Step3: Edit Shape Watermark
If you didn't define the shape settings while you are inserting, you can customize the settings by pressing "edit" button. Furthermore, you can remove the watermark and change the order of them in a convenient way.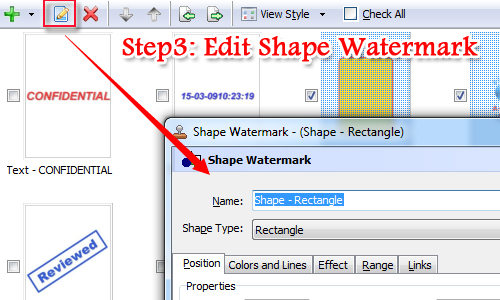 Step4: Watermark PDF File
When you complete customize the settings, you can watermark the PDF file quickly. Anyway, before you watermark the PDF, you can customize the watermark page range, PDF Print setting and so on. By the way, there is hot directory mode of A-PDF Watermark.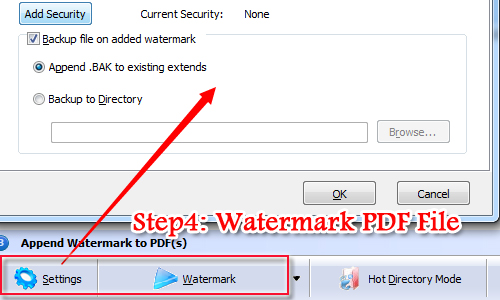 Related products
We always like improving our products based on your suggestions. Please send your feedback (or ask questions) to us in the contact page.