Quickly assemble PDF pages by using A-PDF Page Master
Question
Is there a simple to use PDF tool to edit the PDF files quickly? I want to assemble pages of the large PDF files. I just need 10 pages. Do you have any suggestions?
Solution
A-PDF Page Maser is a useful and wonderful PDF tool to help you edit the PDF files easily. On one hand, you are able to change the order of PDF pages and reserve it simply; on the other hand, you can copy and paste the pages simply. What's more, A-PDF Page Master provides an easy to for users to resize and rotate the PDF pages. In addition, assemble PDF page can be extremely simple with A-PDF Page Master.
Step1: Run and Import PDF file
First of all, you have to double click the download file and run it to continue. Then click "Import" icon to import PDF file from local. And then move to edit the PDF files.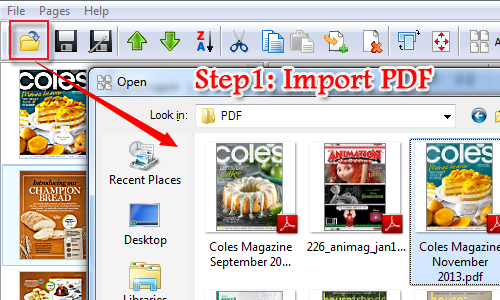 Step2: Assemble PDF Pages
Find "Assemble Pages" button on the top tool bar. After that go to assemble pages settings to customize page range start and end pages and assembly mode for your PDF files. Click "OK" to save the changes.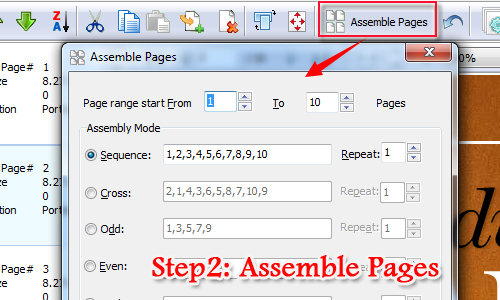 Step3: Preview and Save PDF File
Finally, preview the PDF before you save it. Once everything is done, just click save button to save the PDF files as PDF file with ease.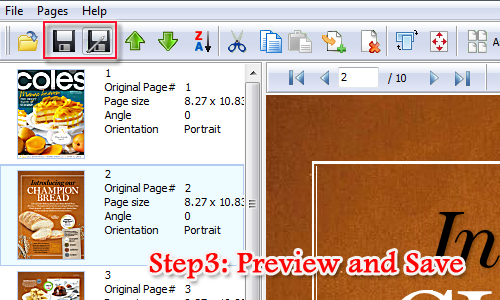 Related products
A-PDF Merger - Combine two or more image files or Acrobat PDF files into a single PDF document
A-PDF Split - Split any Acrobat PDF file into separate pdf files base on page, bookmark and more
A-PDF Size Splitter - Split any Acrobat PDF file or group of files into smaller-sized pdf files
We always like improving our products based on your suggestions. Please send your feedback (or ask questions) to us in the contact page.